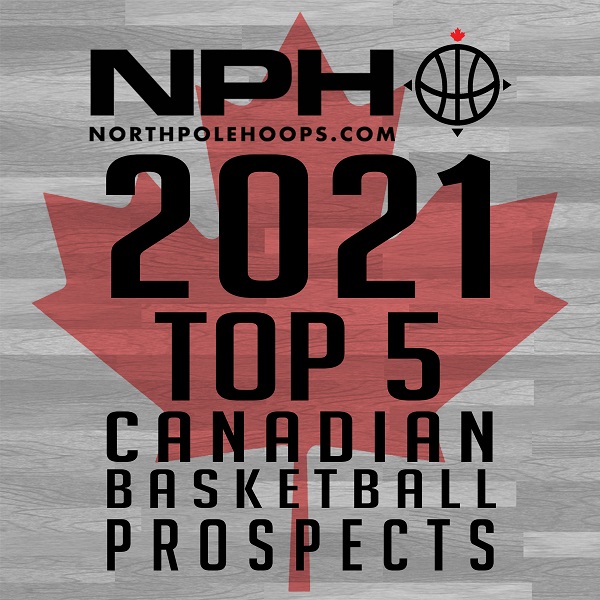 Canadian 2021 Top 5 Prospects – Muon and the Stars – 2018 Spring Release
Muon Reath has held on to the top spot in the Canadian 2021 class yet again. Position-less basketball is the way of now and the future; that's on display at all the highest levels. Reath is already molding into a player that can find a role on any team due to his versatility. He's fresh off of his second National Championship with Canada Topflight at the Canadian prep level and was a major piece to it all.
The other four prospects listed after Reath are held in high regard and projected to play at the high major level of NCAA basketball. The top five Canadians.
Some will suit up for the Cadet National Team this summer while others will be working on their craft and playing AAU ball on the scene.
The size and length in this class stretches deep.
The newest and perhaps most intriguing prospect stands at 7'3 and is considered fresh on the scene. Zachry Edey suits up with the Northern Kings this summer where he'll do a lot of rim protecting and rebounding.
There isn't any certainty on whether or not we have another generational player like Rowan Barrett Jr from this class, but nonetheless, there are players from this class who will be on NBA radars in the future.
#
Player
POS
School
HT
WT
Commitment
Muon Reath
Muon Reath has a positive impact on so many levels. He can defend the best player on the opposition, slice and dice with his long first step and extends his range out to the three point line.
There were flashes of his outside shooting at NPA Nationals this year, yet the most noticeable and valuable part of his game at Nationals was how well he defended on every assignment.
When Coach Tony House assigned him to 2018 prospect AJ Lawson, Reath accepted and did an exceptional job altering and making Lawson's job difficult.
With UPlay he is used at multiple positions on the wing and sometimes operating from the high post.
While already very productive, there is tremendous upside with a prospect like Reath, especially with the confidence he has gained this year.
Charles Bediako
Charles Bediako makes his presence felt every game.
He makes the defense second guess whether or not they should drive and attack. As his body continues to mature and pack on weight, he will become a real force in the paint.
If he continues in his natural progression and develops from the inside out, we would be looking at a young Perry Jones in his Baylor days.
We despise the world potential because it can go either way. Well here it is anyway, POTENTIAL. Bediako's got a lot of it and is developing at a quarterly rate. When the long, athletic, big man is taming his passion and channeling his energy, he is a force.
Zach Edey
Zach Edey, 7'3 class of 2021 let's start there.
Zach Edey made his splash onto the scene this season with Northern Kings and has been recognized by the National Team. Shot blocking, yes that's a given. The big man has good feel and a soft touch around the basket.
Moreover, at this age and with this size, he's not the dangly uncoordinated big that one would expect to see at this age. Edey's coordination sets him apart. He's the most intriguing prospect in the class and will be continued to be evaluated in the next quarter.
I would not be surprised to see the Nike Hoop Summit calling his way next year.
Edey just picked up his first NCAA offer from Tulane.
Kordell Charles
Steady progress on this one. Kordell Charles is breaking out of his shell. We're starting to see more aggression and tenacity in his game. He once was shy and had a very quiet game.
He projects to be one of the most versatile pieces in this graduating class. He's added on muscle and is strutting around with more confidence when he's on the court.
The K. C of last year is entirely different from what we're seeing now.
Above the rim finishes with two hands, alley-oops, three point shooting and more.
Javonte Brown
Pure upside.
Javonte Brown's frame, mobility and feel allow for a high projection.
Brown has shown flashes among his age group. He's building upon his coordination and is naturally progressing and feeling comfortable in his body.
As always this kind of size takes time for things to open and to click at all cylinders. Keep tabs!
2022 Onward
Junior Scout, Nikolaus Zefi has been on the scene evaluating over the last 5 years and has a strong grasp of the upcoming talent coming out of Canada.
The 2022 class is another loaded one that we dive into in the coming weeks. Here's one of the guys that are making a splash all over the map.