Who to Look out For? Volvo of Edmonton Hoops Showcase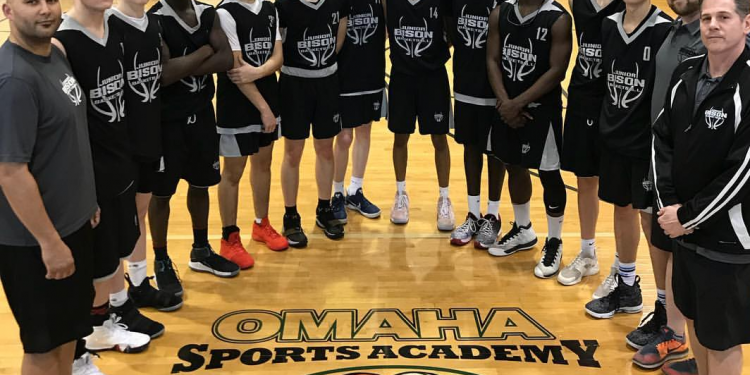 Edmonton Bound this weekend for the Volvo of Edmonton Hoops Showcase, presented by Swoosh Canada–one of Alberta's largest basketball events, featuring 150+ teams.
"The Volvo 120 which I call 'The Grandaddy' of them all, will have the most talent this event has ever seen, with D1 calibre players like Team Blaze's Dera Vixon from Clayton, California," stated event organizer Ron Hopkins.
"This tournament will also host teams from BC, Saskatchewan, Manitoba and Yellowknife. There will also be post-secondary recruiters in attendance…it's time to wake up the city."
North Pole Hoops is very excited to make this trip and get to know new programs & talent not only from Alberta, but around Western Canada and beyond. Championship games of the U17 division will be live broadcasted right here on NPH.
Prior to the festivities, we took the time to get to know programs and players in attendance, to look out for, and the following is what we gathered.
With such a massive event, there is still MUCH to learn!
---
Team Blaze (Northern California)
Coach: Casey Copeland
"We are Team Blaze and very excited to come and support Ron's event."
Background: Guard heavy with multiple post-secondary level prospects
On the Look Out
#21 Cole Arabian – combo guard, knock down shooter, quality defender
#20 Joshua Scott – extremely athletic, two-way off guard, that can fill it up
#23 RJ Serna – Power forward, big body, developing well.
#11 Michael Curtin – considering committing to Azusa pacific University (NCAA DII)
#22 Dera Vixon – Top porspect in the Blaze program. Do-it-all guard being recruited by Eastern Washington University, U of Houston and Grand canyon University
#9 Maurice Hunte – Outstanding point guard who is the leader of this team. Great facilitator and defender
#1 James Ebert – Sniper…expected to be one of the top shooters in the event–Scored 50 points in a game last week in Los Angeles
#11 Braxton Copeland – Another great shooter with range. Scores really well coming off screens
—
Coach: Travis Jensen
Background:
 Largest and most successful club in the province of Manitoba. Five players on roster considered Top-10 prospects in the province, in grade 12 age group. Majority of roster has been together since sixth grade, and have consistently won league / tournament play in MB. All players have been 
AAAA JV or Varsity Provincial Champions in their high school careers.
On the Look Out
Mark Tachie – All Manitoba Team member, 2018 High School Provincial Champ, Varsity Provincial MVP, 2015 15U Provincial Team
Tiago Oliviera – 2016 17U Provincial team, 2015 15U Provincial Team
Benjamin Gardiner – All Manitoba Team member, 2018 High School Provincial Champ
Fabrice Kazadi – 2018 High School Provincial Champ
Demar Kraus – 2016 JV Provincial Champ
Logan Fedak – 2016 JV Provincial Champion
Tyson Jensen – 2018 Carl Ridd Recipient, 2016 JV Provincial MVP, 2016 JV Provincial Champs
Matt Fedak – 2016 17U Provincial team, 2015 15U Provincial Team, 2016 JV Provincial Champs
—-
CYDC U14 (Calgary, Alberta)
Coach: Bruce Hawkins
On the Look Out
Wedial Met  #33 – 

most athletic on the team.  Soft hands allows him to score from inside the arc. Wedial is also effective at protecting the rim on defense. Creates a lot of the teams offense

Jonathan Hawkins #2 – 

Excellent ball handler and distributes the ball effectively.  Very strong defensively.  Jon was selected as the CYDC MVP for his age group in 2017.  Jon's school team won the City championship in 2017 for tier II private schools and was selected as MVP. 

Cyrus Pascua #4 -Scorer and playmaker for this—Excellent ball handler and slasher to the hoop. Won a city championship in the Roman Catholic board in 2018.
–
East Pro Bantam Boys (Calgary, AB)
Team Manager: Ruth Alvarez
"The experience alone is priceless for this kids, this will give them opportunity to play with other teams and get exposure." – Ruth Alvarez, Team Manager on Swoosh Tournament
Motto:Work hard, play like it's a championship game and trust your teammates.
On the Look Out
Steve Adjuya #23
Jerome Soriano  #19
Eldalang Eldalang #7
—
Coach: Marlin Kraus
Background: In addition to the club goals, Jr Bison take on responsibility of preparing players to be highly skilled and intelligent players and leaders–taking that to their respective school teams (with an emphasis on leadership). The 2002 team has been competing together over the past five years and has become one of the most skilled and strongest club teams in Manitoba. Have travelled frequently to the US to find high level competition to further develop our team. Will be missing a few key players this tournament and will be interesting to see how other players step up.
Mason Kraus #0 – Dynamic scoring point guard. Mason is a strong two way player and plays aggressive defense leading team in steals & blocked shots. He leads almost all team statistics in the program. Most recently selected as the MVP at the Adidas top 40 camp;  Jr. Bison 2018 Tournament MVP;  Jr. Varsity Provincial Championship & selected to All-Star team; 2017 15U Provincial team & selected to 2nd Team All Canadian team. 

Dorien Peiluck #30 – Dorien is a dynamic scorer with great hands and plays the passing lanes very well. He provides the team with disruptive on ball defense and creates havoc. Dorien is extremely fast in the open court and can be very shifty and difficult to read. Played on the 15U provincial team last summer.
Sam Jensen #20 –  Sam is a knock down shooter from the outside and gives this team a significant lift from the 3pt line.  Sam has the ability to play inside and out which makes him difficult to guard. Most recently lead the team in the Battle of the Lakes tournament in defensive rebounds. Sam also played for the 15U MB Provincial Team in 2017.
—
St John Flight U17 Boys
Coach: Kristian Lang
On the Look Out
Ethyn Lang  – "I've yet to see anyone play with his leadership, passion, energy, effort and understanding of the game at age 15.  He makes his fellow team members better with his presence on the floor."
Carl Smith – team leader, who provides all the intagibles–efforts and ability to do all the 'little things' bring value to this team.  His hard work pays off on both ends of the floor and uplifts, motivates from the bench.
Peace Country Thunder U-17 Girls (Peace Wapiti–Alberta)
Coach: Darrell Willier
Background: Launched in April 2009, players are from various Peace Wapiti School Division 76 Schools. 15 players selected from 6 different PWSD schools. Team philosophy is  Attitude, Academic and Athletics. All players must be passing all their school courses in order to be considered for selection to the team.
On the look out
Adara Sperling
Haley Friesen
Jayden Lunn
Brittany Bron
Jerika Cadieux
Netisha Zacharias
—
FSJ Flight U13 Girls
Coach:Cory Hipkiss
Background:
 This is the fist year the league [
Fort St John Flight]
is introducing this age group.
On the Look Out
Layla Hipkiss
Shayne Turner
Paige Macpherson