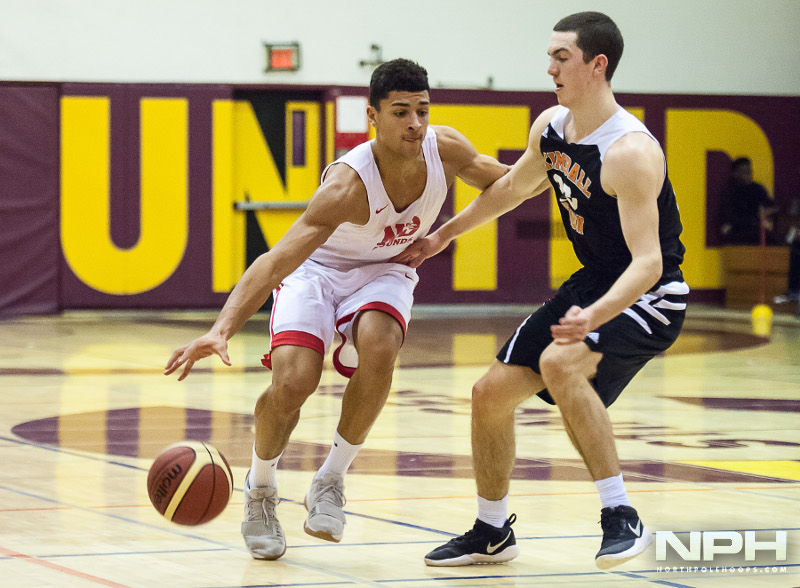 Jashon Henry is UNSTOPPABLE – Uncommitted Canadian 2018 Wing!
Jashon Henry is putting Saskatchewan on the map! The No. 9 ranked class of 2018, Henry is an extremely strong guard and an unstoppable force attacking the rim, getting there at will.
As we saw in the NPA Battle in the Capital, it takes two or three defenders to try and contain this train. When he decides he's getting to the basket, there isn't a defender that can stop him from getting there.
He's been putting in a lot of work on his outside shooting ability and is now more of a two-dimensional player that can create off the dribble and shoot with consistency.
On the defensive end, Henry is just as veracious. His very high athleticism and strength allows him to be a beast inside, swatting away any soft layups.
Henry averaged 26.5 points and 8 rebounds in four games during the Battle in the Capital. The Saskatchewan native had two double-doubles during those four games including a 37 point outburst against a strong Crestwood Prep team.
Unfortunately, Henry and his Notre Dame Hounds won't be at the New Year Challenge Jan 3-6 at Crestwood Prep in Toronto.