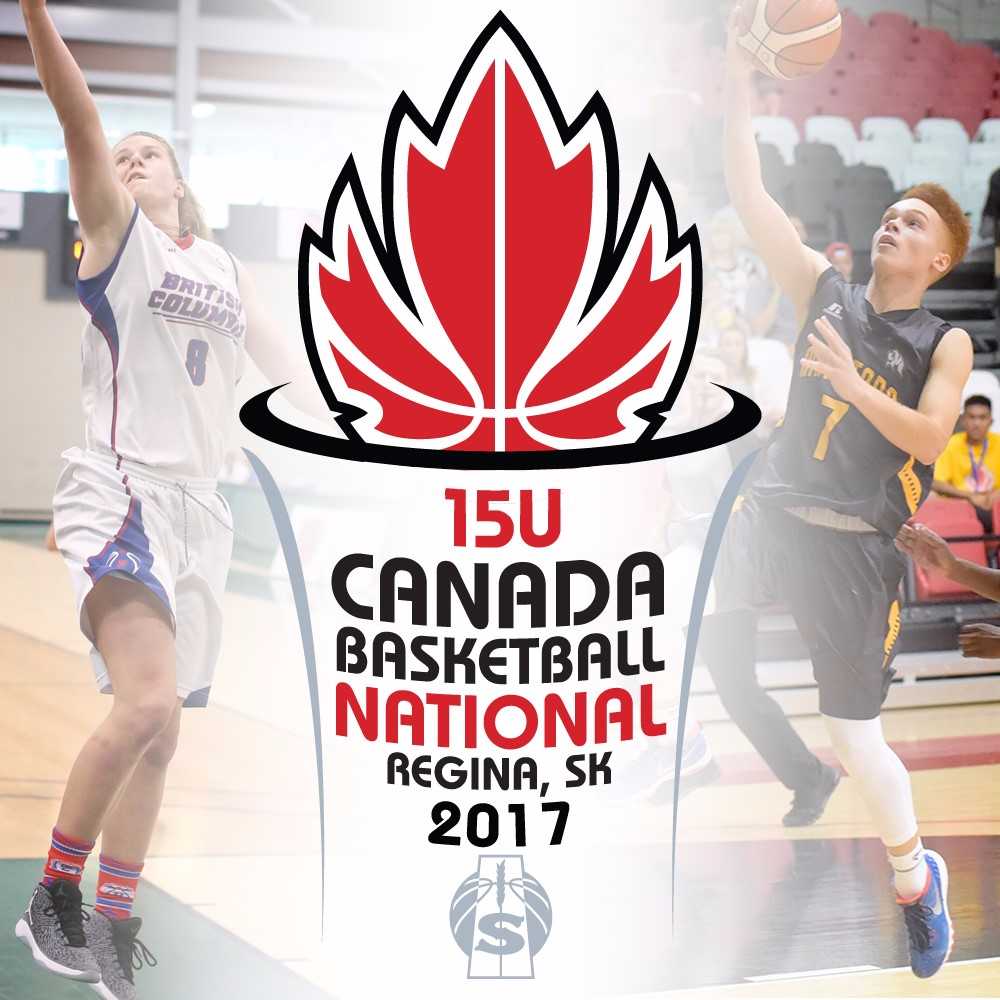 Team Ontario and Quebec rolling at U15 Girls Nationals
Day 3 of the U15 Girls Nationals have concluded and with one game remaining on Thursday for the preliminary round, the table has almost been set for the medal round.
Ontario and Quebec highlighted the day 3 games with the winner securing the top seed for single game elimination medal round. 5'8 PG Lisa Tesson controlled the game early and often for Quebec, using her strong ball handling skills, court vision and timely shots to keep team Quebec in flow and in control throughout the first half.
Team Ontario relied on strong D to keep the game within striking distance as everything seemed to drop out or bounce out early. As the second half progressed their quickness continued to create high end opportunities and allow them to come away with the 65-59 win. Ontario plays through a balanced attack but received strong performances from 6-0 G/F Merissah Russell and 6-2 G/F Aaliyah Edwards.
With one preliminary game remaining between New Brunswick and Saskatchewan the medal round teams have been determined. 1)Ontario 2)Quebec 3)British Columbia 4)Manitoba 5)Saskatchewan 6)Alberta with 7/8/9 being determined by the results of today's game.
Quarterfinals are set for July 27.
3:45 PM Manitoba vs Saskatchewan (winner advances to play Ontario)
6:00 PM British Columbia vs Alberta (winner advances to play Quebec).
Steam the game @ http://15unationals2017.web.geniussports.com/watch-live-2/
Top Performers
Points Per Game
Allie McCarthy (New Brunswick): 14.67
2. Aaliyah Edwards (Ontario): 13.33
3. Tea Demong (Alberta): 13.25
4. Kennedy Hollinger (Saskatchewan): 12.33
5. Merissah Russell (Ontario): 12.33
Rebounds Per Game
1. Tea Demong (Alberta): 11.75
2. Clara Bergeron (Quebec): 7.5
3. Aaliyah Edwards (Ontario): 7
4. Madeleine Counsell (British Columbia): 7
5. Maren Tunison (Saskatchewan):  7
Steals Per Game               
1) Kennedy Hollinger (Saskatchewan): 4.33
2) Surprise Munie (British Columbia): 3.67
3) Allie McCarthy (New Brunswick): 3.67
4) Rebecca Marzan Demeke (Ontario): 3.33                                       
5) Aaliyah Edwards (Ontario): 3
Field Goal Percentage
1) Hannah Smith (Saskatchewan): 80%
2) Macalla Russell (Manitoba): 75%
3) Merissah Russell (Ontario): 71%
4) Aaliyah Edwards (Ontario): 67%
5) Ciante Downs (Ontario): 67%
3 Point Made
1) Aira Abello (Manitoba): 6 (35%)
2) Larissa Stephenson (Alberta): 5 (38%)
3) Leandra Hersey (New Brunswick): 5 (28%)
4) Allie McCarthy (New Brunswick): 4 (50%)
5) Alyssa Maloney (Newfoundland): 4 (28%)