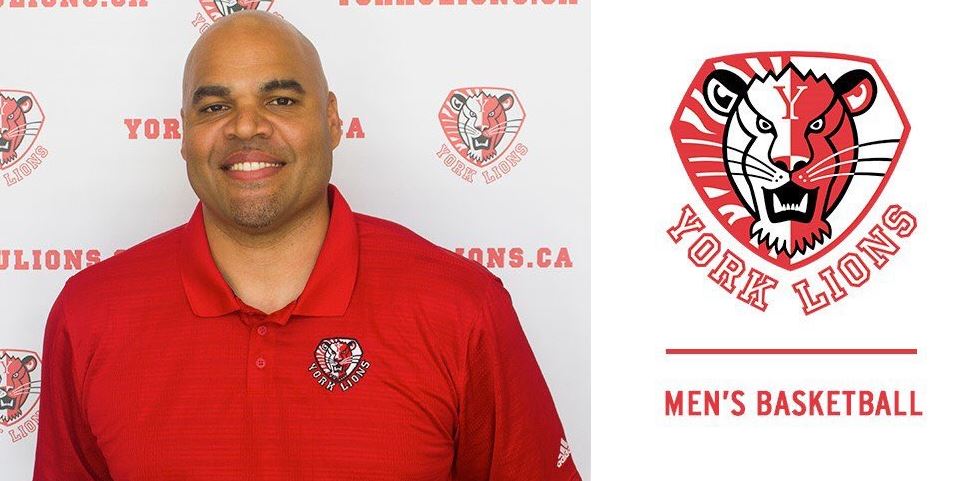 York Hires Nate Philippe as Head Coach, Game Changer For The Lions
After much search and a lengthy interview process, Toronto native Nate Philippe has been announced at the helm, as the new Head Coach for the York Lions men's basketball program.
The administration has been seeking change and looking to get back to the success it had in the 1990's and early 2000's. This hire will ignite the change in the direction for the York Lions and ultimately make the OUA an even more powerful conference.
Coach Philippe commented on the dialogue while going through the hiring process and understanding York's objectives.
"Going through the interview process and getting to know the vision of the administration I've learned about just how very serious they are about competing nationally."
"The stakes are higher than they used to be and they want to build a program of excellence. I want to build a program that current students, alumni and the whole York community can get behind. We want to build a winning tradition."
Philippe's pedigree and know-how in situations like this is well documented; as he's shown the ability to turn things around throughout various stops in the NCAA at the DI level and in his most recent tenure back in Canada at UQAM in the RSEQ.
"I understand what I'm diving into and know that I have the experience from being in situations like this to really turn a program around. York has major potential, it's just a matter of rolling up our sleeves and embracing the grind."
The Turn Around
UQAM 11-48 record prior to Philippe arriving to 40-30 in the following two years
American University went from 10-20, to 2nd place finish in the conference, tying program record of 13 wins while starting off 10-0 (2013-2014)
North Dakota went from 8-23 record to 19-15 (2010-2011), headed to the Great West Tournament Championship
Being a native to the region, even while spending a lot of time away Coach Philippe was actively recruiting Canadians into other universities. His ties to the basketball community in Canada are deeply rooted.
"I've got strong relationships in Toronto that have been built over years. There's no replacement for trust. People know that I'm a straight up guy."
Placing someone with this type of pedigree as Head Coach is the best thing York could have done to take the program to another level. The location, facilities and education are already held in high regard; the recruiting part is an area Philippe is competitive at and very well familiar with.
"I've always considered Toronto to be a top basketball market in Canada and even North  America. It's up there with other major markets like New York and Chicago and other big cities."
Along with recruiting players, there is still roles to be filled with assistant coaches. Coach Philippe has names in mind who are active members in the Toronto region, yet to be announced.
York finished this past season with the worst record in the OUA at 4-15. It's time for a complete culture change and Nate Philippe is the man for the job.