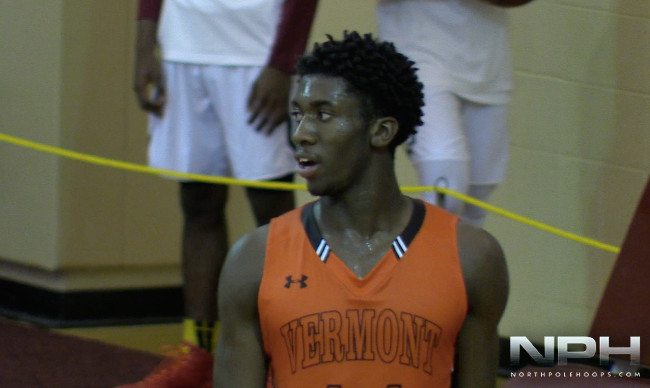 Simi Shittu named MVP at NBPA Top 100 Camp
CIA Bounce Forward Simi Shittu proved why he is Canada's 2018 top prospect by being named MVP of the NBPA Top 100 Camp.
Shittu entered the camp as one of the top prospects and he certainly lived up to that.
The Burlington, ON native showed his complete game at the camp. He was the leading scorer (18.1) and rebounder (7.7).
Shittu's handles and athleticism makes him a nightmare for opposing forwards to defend. He consistently gets to the basket with little resistance.
During interviews this past week, Shittu compares his game to that of Giannis Antetokounmpo, Lebron James, and Draymond Green. He also spoke about elite college programs such as Duke and Kentucky contacting him.
The Top 100 Camp took place in Charlottesville, Virginia at the University of Virginia from June 13 – June 18. It is regarded as the top high school basketball camp available for elite talent.
Shittu averaged 20.1 points on 59% shooting and 10.2 rebounds during the U17 Nike EYBL season for CIA Bounce. He will be looking to elevate his game even further at Peach Jam from July 12 – July 16 in North Augusta, South Carolina.