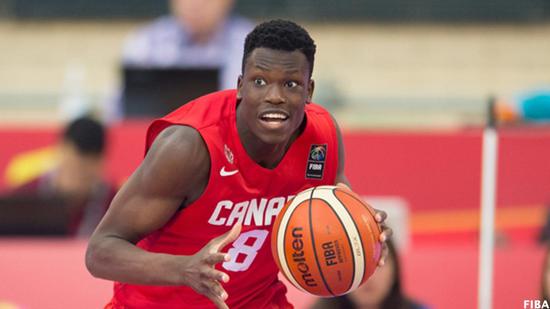 Arizona Commit Emmanuel Akot Reclasses to 2017
Emmanuel Akot is passing up on a fifth year and will be attending Arizona this fall and elevating the recruiting class of Arizona to number 3 according to many American networks. The Wildcats have also added a most notable recruit in DeAndre Ayton, who is expected to be a top 3 pick in the 2018 NBA Draft.
Akot, a Manitoba native has the physicals, athleticism and skill to play and be a major contributor right away on the Wildcats roster. There was an inclination that he may make this move from a conversation with NPH in the fall, however at the time there was uncertainty.
After a strong spring with Exum Elite on the Adidas Circuit averaging 16 ppg, 6 rpg and 3.8 apg he feels confident about the move.
He's been long considered an NBA prospect and has been climbing the ranks each year. With the freedom given to him at Wasatch Academy to play multiple positions he has become more versatile on the wing.
Akot jumps up a spot from number 3 in the Canadian 2018 class to number 2, only behind Virginia Tech commit Nickeil Alexander-Walker.