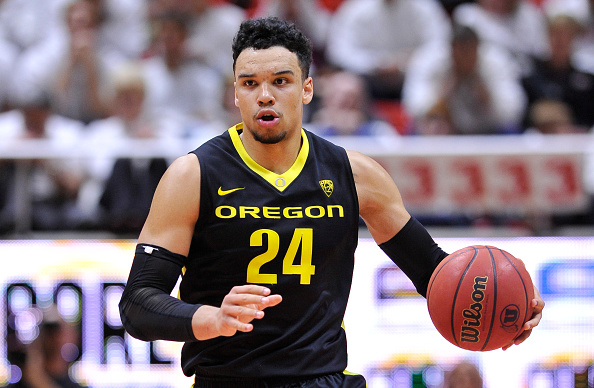 Dillon Brooks Declares for 2017 NBA Draft
He's pretty much done it all at Oregon and Dillon Brooks has decided to forego his senior year and enter the 2017 NBA Draft.
After three seasons with the Oregon Ducks, Brooks walks away from the collegiate level having averaged 14.8 points, 4.5 rebounds and 2.5 assists.
Brooks helped carry the Ducks to a final four position in this year's NCAA tournament after being awarded Pac 12 Player of the Year.
There has been steady progression in his game over the years; having transitioned through positions from power forward to now shooting guard/small forward.
Brooks is currently being seen as a 2nd round pick in the 2017 NBA Draft and could rise as high as a early second round pick. Forgoing the senior year insures a better draft position.
Transferable traits
Toughness
Physical strength
Straight line drive
Development incline
Draft time is in June and between now and then Brooks will be working on improving his ball handling and creating a shot off the bounce.
He has signed with an agent, meaning there will be no return to the NCAA under these terms. Filling in for Brooks as of next season at Oregon, is top 5 Canadian prospect Abu Kigab.