VIDEO: Simi Shittu Talks Recruitment and Development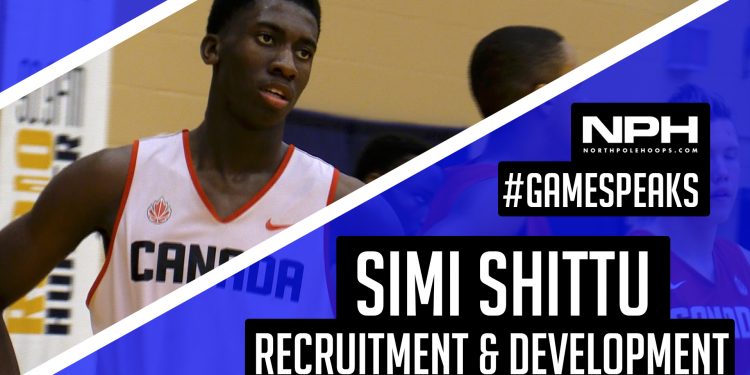 We caught up with Simi Shittu in Rhode Island over the weekend. He displayed a full skill set and let all the tools out the box in front of a section of NCAA coaches.
Shittu is hearing a lot from Syracuse, Oregon, Kansas, UCLA, Arizona and many others as stated in the video below.
Coach Alex Popp at Vermont Academy has granted him enough flexibility to be able to experiment without jeopardizing the team as a whole.
Nothing is in jeopardy when Shittu has been playing positions 1-5 with efficiency. His pro stock has elevated and will continue to at NBA | FIBA Basketball Without Borders.