Ezeoha Santiago MIC'd UP!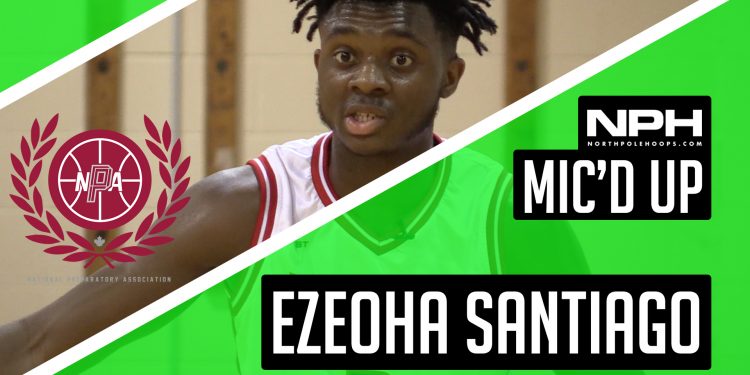 Follow @NorthPoleHoops Twitter, IG, FB – Canadian basketball LIVES here.
–
Ezeoaha Santiago of 3 Kings Prep is a 6'3 uncommitted guard out of Oakville, Ontario. Santiago has a well-rounded skill set and is an efficient shooter both from mid and long range..
Defensively he can lock up against both guard positions due to his athleticism, strength, effort and competitive nature.
Off the floor, Santiago is high character with a strong work ethic.
Schools that have been recruiting Ezeoha include Buffalo, Morehead St, Detroit, Laurier and Windsor.