St. Marcellinus Pulls Off Upset, Pinky Lewis Results, Day 2 Schedule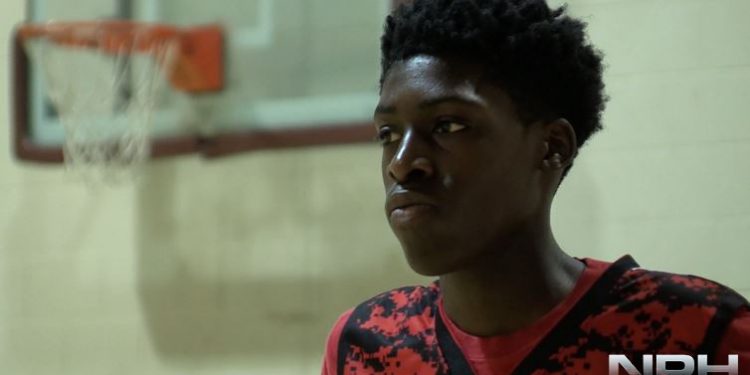 This is the deepest talent pool the Pinky Lewis has seen to date, with at least one player per team considered an NCAA prospect and several projected to compete in the CIS. In it's 36th year the Pinky Lewis has reached a pinnacle and will continue to be one of the Nation's top tournaments bringing together a combination of traditional high school programs and prep programs and top notch Canadian basketball exposure by yours truly.
Young Boys at Marcy's Pull Off Upset
Day one at McMaster University started with an upset at the hands of a young and talented squad featuring the youngest team in the tournament St. Marcellinus out of Mississauga, Ontario, who got by a talented RISE Academy roster by a score of 58-56.
They controlled a majority of the game on the glass with 6'8 prospect from the Canadian 2021 class Charles Bediako, devouring almost everything in sight and finishing on second chances. The more experienced Sidney Okeke (2019) did much of the same.
Mason Middaugh ignited things for RISE after they started the game with low energy and a feeling of underestimation of the younger Marcellinus team.
It was in the fourth quarter that Middaugh turned things up with a succession of plays starting with two triples to cut the lead to three before getting a block and deflection on the next play.
RISE would force a few late turnovers that showed St. Marcellinus' youth and lack of experience under pressure situations.
2019 shooting guard Vladimir Lukosmki would later ice the game at the line and get the W. He and Latrell Gonzales were big in the upset victory.
Brother program to RISE Academy Prep, TRC Academy is the headline team for tomorrow making their debut after getting a BYE on day one.
The roster is loaded. 2017 Eliel Nsoseme has signed to Cincinnati, Deon Ejim's recruitment has picked up along with big man Brandon John.
Saturday's Pinky Lewis Schedule
East Aux Court 
9:00 AM – Kings Christian VS Lincoln Prep
10:30 AM
– West Humber VS LBA
12:00 PM – St Marcellinus VS Central Tech
Burridge Court
9:00AM
– Rise Prep VS BTB Prep
10:30AM
– Southwest VS Bill Crothers
12:00PM
– TBA VS GTA Prep
Smith Court
12:00 PM
– TRC VS GTA Prep South
1:30 PM
– Crestwood VS TBD
Pinky Lewis Day 1 Top Plays