Northwest Division of National Preparatory Association Announced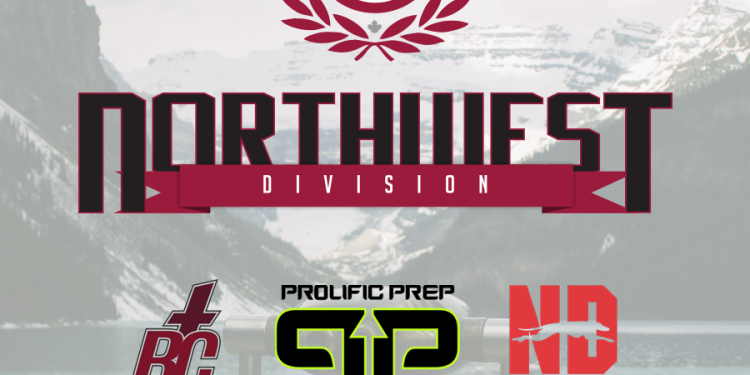 The Northwest Division of the National Preparatory Association has been announced, and is comprised of BC Christian Academy (Port Coquitlam, BC), Notre Dame (Wilcox, SK) and The Tech Academy Titans (Sault Ste Marie, ON).
This division is arguably the toughest in the NPA, with both BC Christian Academy and The Tech Academy Titans rosters laced with high level NCAA talent from top to bottom, and expected to be among the upper deck of the league. Notre Dame, featuring local top prospects will have their hands full all season, but certainly be battle tested in preparation for the NPA national championships.
"We are excited to have the best possible competition in our conference. We joined this league for exposure and high level competition," said Notre Dame Head Coach Adam Huffman.
"We are aware that The Tech and BC Christian are expected to be powerhouses in the league and we embrace the challenge…we won't be backing down from anyone."
BC Christian, which has the most international flavour in the league and their bench boss spoke to what is expected out of the Northwest division.
"This division is full of big time Canadian talent, but also has a strong international feel with more than 13 countries represented," explained Kimani Shotwell, Head Coach of BC Christian.
"There will be battles in our division with D1, future NBA and pro talent on the floor. I hope that our sessions taking place in Western Canada will spark the innovation of other great people that look to provide talented kids with opportunity to play on a national stage."
British Columbia, Saskatchewan and Northern Ontario are represented; this division also brings the potential of a Western Canada expansion into Alberta, Manitoba and beyond.
Anthony Otto, Director of The Tech Academy Titans chimed in, speaking to the impact that this division and the league collectively will have on the game across Canada.
"My initial thoughts are that the NPA as a whole is going to be groundbreaking for basketball in Canada," said Otto.
"Focusing in on our division, we are going to really open the eyes of the rest of Canada. Basketball in Ontario is far more advanced than the rest of the country, but now with this Northwest division and playing in these different regions of Canada its really going to set a template, and show that it can be done."
Stay tuned for the announcement of the Southwest, Northeast and Southeast divisions.
The National Preparatory Association is set for tip off in November. The official league website NPACanada.com launching in October, will include schedule, standings, team profiles, leading performers and much more!
A Nation Inspired. #NPA