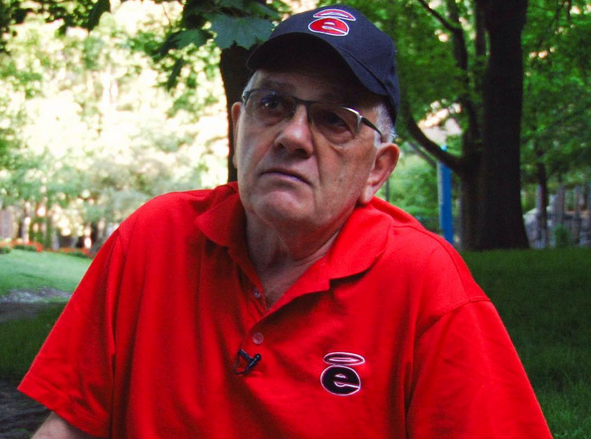 R.I.P Kerreigh Ernst – A Selfless Man in Toronto Basketball
Former Eastern Commerce Coach Kerreigh 'Coach' Ernst has passed away.

Ernst was known in the community as a selfless and dedicated Coach for Eastern Commerce, a man who gave everything to the program and the people involved with it.
Kevin Jeffers, Head Coach of Central Tech Prep and longtime coach with Ernst at Eastern, remembers thinking the Oakville native was in over his head with the inner-city Toronto squad when he first saw him at Commerce, and how quickly those opinions were changed.
"Words can't describe this mans passion and love for the game of basketball and the players that were graced with his presence," said Jeffers. "He understood and empathized with the youth and in the same stance held them accountable. A player never went without if Coach could do anything about it, always made sure his boys were taken care of. To me he erased images and perceptions with his heart and passion."
Sad day. My friend Kerreigh Ernst has passed. Gave his heart to Eastern Commerce, Toronto Mission and so many in need. #RIP Coach

— Roy Rana (@Roy_Rana) September 17, 2016
Luke Galati, Director of the TIFF documentary 'Eastern' about the final season at Eastern Commerce, found this quote from his interviews with Ernst.
"I grew as an adult and as a person because of my association with Eastern. The young men really appreciated the fact that you'd take the time to spend time with them personally. My role was to be there for kids. The kids really respected you as a person. They were thankful that you were there for them, they appreciated you. We gave kids the opportunity to do something with their lives." – Kerreigh 'Coach' Ernst

"He truly cared for the youth and cherished being a part of a family," said Jeffers. "I'm gonna miss my road dog but I'm going to cherish and keep alive his legacy.  It's with his passing you realize how many lives he was a part of, how many people and players he influenced. From the NBA, to overseas, NCAA, CIS and OCAA he has players everywhere that remember him and love him for what he has done for them."
The visitation for Ernst will take place at Oakview Funeral Home on Tuesday September 20th from 2-4 and 7-9pm (56 Lakeshore Rd West, Oakville ON). The memorial service will be at Compass Point Bible Church on Wednesday Sept 21st at 1:30pm.(1500 Kerns Rd, Burlington ON).