VIDEO: Grade 8 Girl 6'3 Latasha Lattimore ELEVATES to the rim!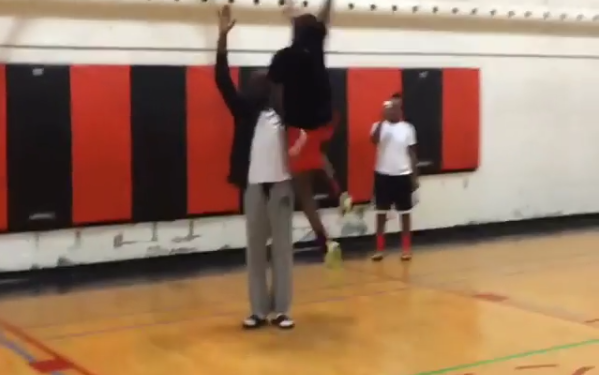 A string of jaw dropping videos came out on the Instagram profile of Sister's Keeper Elite, a girls team out of Toronto running on the Adidas AAU circuit.
In the videos, 6'3 Latasha Lattimore, who will be entering Grade 8 at Crestwood Preparatory College in Toronto, flies to the rim to throw down a dodgeball. In the second video, Tasha tries it with a tennis ball and spikes that down as well.
Within the the span of a night Lattimore is already progressing to attempts with a basketball, with this one barely rimming out.
The next day Tasha is back at it again, this time looking to collect posters. She throws down the dodgeball on this innocent bystander with a casual demeanor.
Sister's Keeper Elite will be competing on both sides of the border, expect to see Lattimore to improve steadily as she continues to compete at a high level. According to her coach Patrick Shaw, Tasha joined his squad three years ago and has improved drastically in that little time.
Check out more of Sister's Keeper Elite on their Instagram.