Canadians invited to Mexico to compete in NBA's Americas Team Camp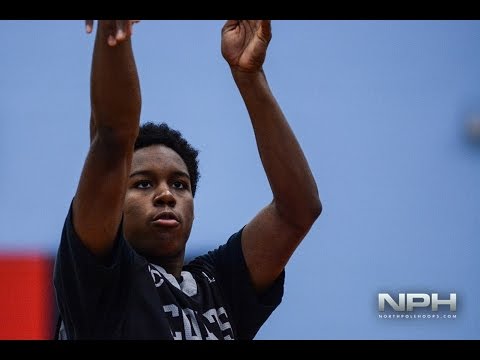 A contingency of Canadians has made its way down to Mexico to take part in the NBA's Americas Team Camp Presented by Nike. Below is the list of Canuck's that will get to work with some of the top International coaches and players over the next few days.
[table id=23 /]
Mexico City will play host to 40 of the top players from Argentina, Brazil, Canada, and Mexico. The Canadians invited will head down to the National Center for Talent Development and High Performance Sports where they will work with NBA players and coaches, will feature appearances by Mexico-born NBA veteran Jorge Gutierrez, the Denver Nuggets' Danilo Gallinari and the New Orleans Pelicans' Quincy Pondexter.
Best of luck to @Smithball_skill and @Eman_Miller23 at the NBA America's Team Camp in Mexico https://t.co/1hO1zxTIOn pic.twitter.com/FPM9lnvDgi

— Charles Hantoumakos (@chantoumakos) August 9, 2016
Truly blessed to be apart of the upcoming NBA Nike Team Americas Camp in Mexico City representing Canada 🙏🏾🏀🍁 @CanBball

— Joel Brown (@jabrown_3) August 4, 2016
On the coaching side, the players will receive tutelage from a lengthy list of NBA coaches and executives, headlines by Phoenix Sun's Head Coach Earl Watson. According to the NBA's press release:
"The four-day camp will consist of clinics teaching basketball fundamentals, life skills sessions focusing on leadership and healthy living, and competitive 5-on-5 games.  The camp will conclude with a 5-on-5 championship game and an All-Star game. In addition, NBA Cares will host an hour-long life skills discussion with 80 local youth athletes focusing on leadership, goal setting, and the importance of a healthy lifestyle."
This will be the fourth run of the Americas Team Camp presented by Nike. Toronto played host most recently in 2014, while Puerto Rico and Brazil have also held the event.