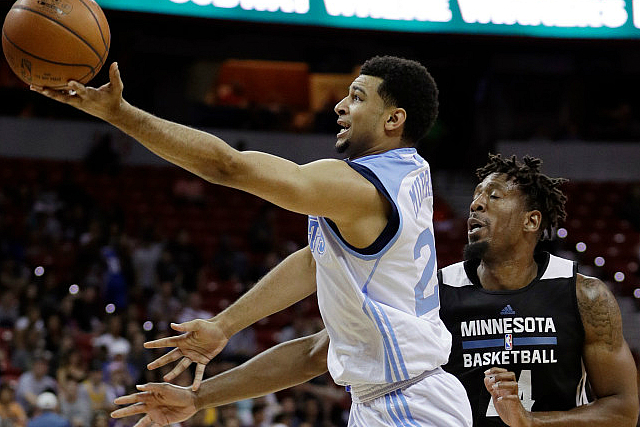 Jamal Murray signs with Nuggets
The Denver Nuggets have officially signed their first round draft pick Jamal Murray for the upcoming season, according to NBA.com.
The Kitchener, Ont. native Murray came off a historic season with the Kentucky Wildcats, collecting 20 points a game and averaging the most of any player to come out of Lexington during the John Calipari era.
Murray is also coming off a solid Summer League campaign, which saw him average 19.6 points, 5 rebounds, and 2.4 assists in almost 30 minutes a game. The former Wildcat also has a standout performance against Phoenix with 29 points, 7 rebounds, and 3 assists. 
Jamal Murray today 29pts, 7rbs, 3asts. Same results, different level. #GameSpeaks #NBA pic.twitter.com/qUr9kCBQ4Z

— Tariq Sbiet 🏆🇨🇦🌎 (@Tariq_NPH) July 17, 2016
Jamal is also expected to be leaned on heavily in the Nuggets upcoming season and will most likely join Emmanuel Mudiay in Denver's starting backcourt.