Team Canada Women's Development Team Announced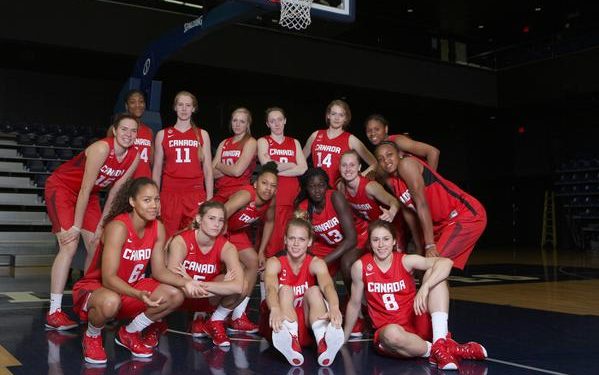 Canada Basketball has announced the final roster for the the 2016 Women's Development Team.
[table id=12 /]
 "We had a great training camp and continue to build on our Canadian style of play," said Head Coach Fabian McKenzie in a press release. "We're looking forward to competing against top international competition and gaining more international game experience for athletes in our 2017-2020 senior pool."
The women finish their 9-day training camp tomorrow in Toronto, and then head to Prague for a 5-game exhibition tournament from June 20th – 25th   where they will take on the Czech Republic, Japan and Slovakia.
"Our development program is a key component of our building and maintaining our Gold Medal Profile and continued sustainability of national team athletes," Denise Dignard explained. Dignard is the  Director of women's high performance. "We have a great group of talented players who are committed to representing Canada."