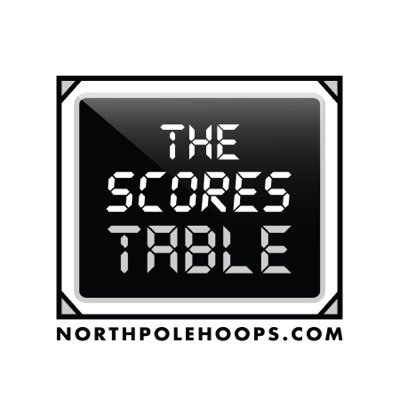 NPH Introduces The Scores Table! Canada's New Basketball podcast
North Pole Hoops is proud to present its new podcast the Scores Table, featuring host Vikta Paulo, and with it a phenomenal episode featuring some of the top Canadian basketball minds contributing to the game today.
Exclusive Canadian Content On #TheScoresTable.

Our guests @Tisinthehouse & @NStauskas11!

S/o The Voice @ViktaPaulo https://t.co/xpmsKJ9Fk5

— Scores Table (@ScoresTable_NPH) May 28, 2016
Tony House is a staple in the Ottawa basketball community, from running the club team Ottawa Next Level to his new endeavour Canada Topflight Academy.
Vikta discusses the new prep team with House, which will be run out of Notre Dame High School in west-central Ottawa. The objective of Topflight will be to provide a premier basketball academy supporting and developing elite basketball players while they work to achieve their ultimate goals in basketball, academics and life
Vikta also got a chance to chat with Mississauga's Nik Stauskas, shooting guard for the Philadelphia 76ers. Stauskas talks about growing up in the Toronto area during the Raptors, his development as a youth, and his journey into the NBA as a Canadian.
Follow Vikta Paulo @ViktaPaulo
Follow Tony House @Tisinthehouse
Follow Nik Stauskas @NStauskas11