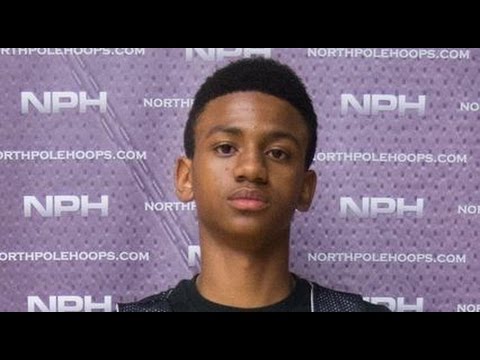 Nickeil Alexander Walker Commits to Virginia Tech
Toronto native Nickeil Alexander Walker announced today on NPH's Instagram that he would be playing his college basketball for the Hokies at Virginia Tech.
"I thought its a great situation and I lived for every reason people hated it," he said with his underdog tone.
"They haven't produced much NBA players, they are in Blacksburg, Virginia. They haven't made the NCAA tournament in how many years."
Alexander-Walker speaks with conviction and is determined to make change and have impact for the Hokies.
"On my visit I felt that everything was genuine, everything was real."
https://www.instagram.com/p/BFC2XwquHpW/?taken-by=northpolehoops
VT is coached by Buzz Williams and plays in the ACC. Nickeil will also have some Canadian support in Blacksburg from Assistant Coach Jamie McNeilly, who is also involved with the Canadian Basketball program. Last year the Hokies finished with a 20–15 record and advanced to the second round of the NIT. 
N.A.W has been representing Canada at the highest levels, competing on the UAA Circuit with Canada Elite, while playing his prep ball with Hamilton Heights Christian Academy in Tennessee.
Nickeil was recently personally invited to Stephen Curry's third annual SC30 Select Camp, which features 20 of the top guards from across the globe.
https://www.youtube.com/watch?v=qLRubDvXu8g