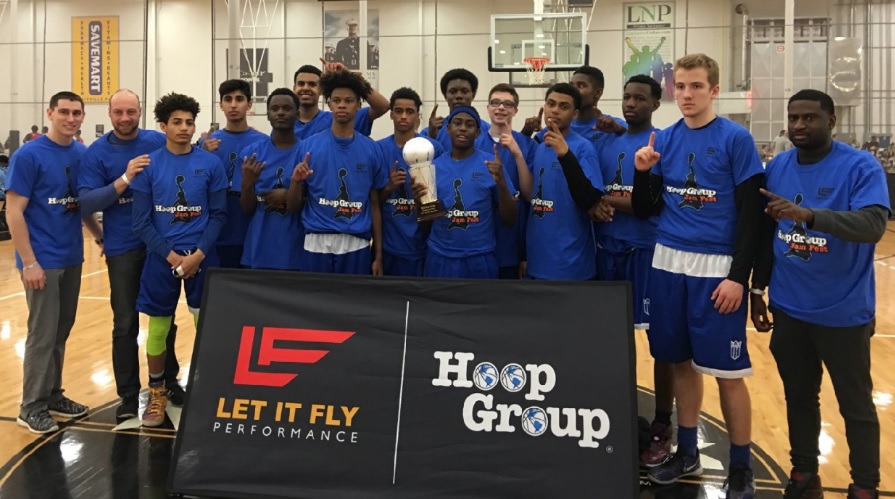 Northern Kings Enter Summer 16 with a Chip'
The Northern Kings 15's left the NCAA Live period with some hardware, as the squad brought home the Hoop Group Spring Jam Fest championship from Pennsylvania, defeating the MD Playmakers 55-44 in the final.
Joshua Hemmings, Dane Quest and Josiah Simmonds spearhead this group, while the team also has quality depth, and talent across the board–NPH looks forward to learning more as the spring and summer progress.
This group was able to find early success through buying into the team concept. A considerable part of this unit have been together since sixth grade, meaning comfort and comradery amongst each other has already been built.
"Every one has a role and are evaluated for a role. We are recruiting you knowing your skill set, understanding it and utilizing it on the floor," Program head and coach Vidal Massiah told NPH.
Top 10 Canadian prospect Marcus Carr served as a floor general on the sideline for this younger 2019/2020 group.
"Marcus told them–our secret is pretty simple, we play harder than everybody else; if you're not going to play hard, you're not going to play."
A performance, effort based approach is necessary when it comes to preparation for higher level basketball, setting the precedent at a young age level.
Hemmings, a 2020 prospect playing a year up, makes a case for the top spot in the nation, in his respective class when combining his size, skill, length and overall upside…not to mention, his 90% academic average.
"He has the full package," explained Massiah.
There is still much to learn about this budding age group, as the depth of Canadian basketball prospects continues to widen by the graduating class.
This NK 15s enter summer 16 with a gold ship' and a chip on their shoulders. No other way about it.
#GameSpeaks