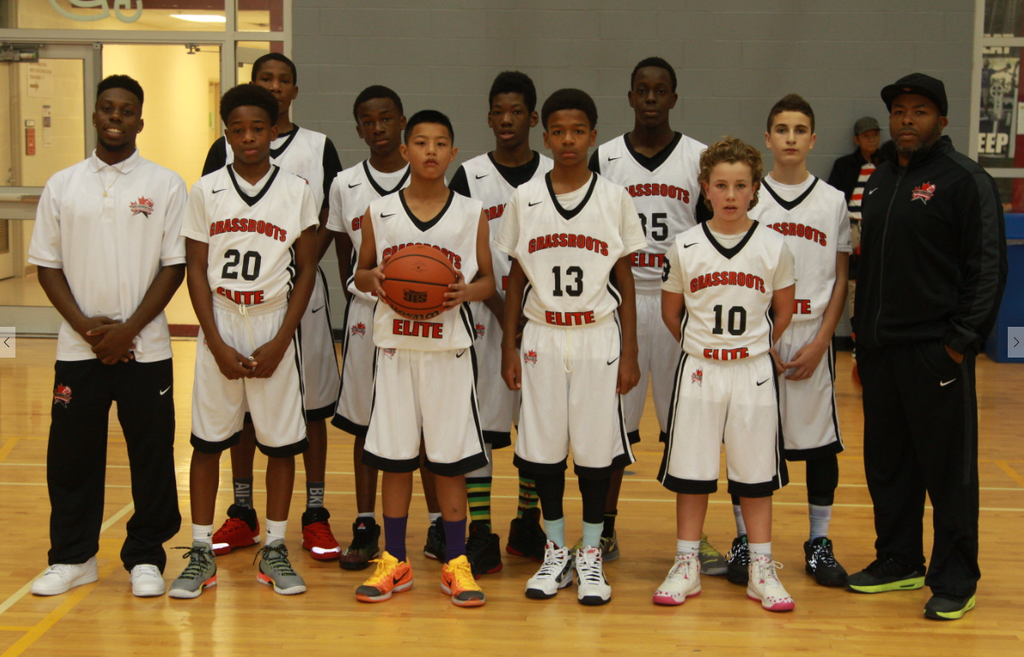 Grassroots Canada Team Bio – Grade 8

Schedule:
CYBL
NYBL
Detroit Motown Showdown
Rumble in the Bronx
Jane and Fitch
Top Gun
CNIT
The Run Down:
Deshawn Montaque's first few seasons coaching have felt anything but new.
It might be the grassroots 2021 head coach first time on the bench, but Montaque and the Grassroots program roots run deep.
A former player for the grassroots program, Montaque is a prime example of how lives are altered and changed by basketball.
Continuing to fight and chase for his own basketball dreams, this young coach believes that he still has a lot of giving back to do for the program that gave him the opportunity to go down south for both for prep school, and JUCO.
Montaque is entangled in the brotherhood that Coach Ro Russell has built at Grassroots.
With JUCO in his sights within the next couple semesters, Montaque knows his time with the team, for now, will be short, so he always stresses the one thing that he learned from coach Ro to his players when entering a tournament:
"Always see Sundays" – Deshawn Montaque
This Grassroots club relies on its competitive edge, being vocal on the floor and playing great team defense.
A quick team, Grassroots loves to transition off their defensive efforts as open court steals allow players to have fun playing the game at a high tempo.
Team Roster:
| | |
| --- | --- |
| Tajuan Dacres | 20 |
| Matthew Nelsons | 3 |
| Malachi Reid | 22 |
| Tyler Garcia | 5 |
| Jordan Dayes | 15 |
| Khyle Gayle | 13 |
| Kevonne Marshall | 35 |
| Riley Plant | 10 |
| Jasser Mayali | 15 |
| Cole Brown | 27 |
| Elijah Taylor | 7 |