CIS Top 10 Basketball Rankings – Thompson Rivers Making a Splash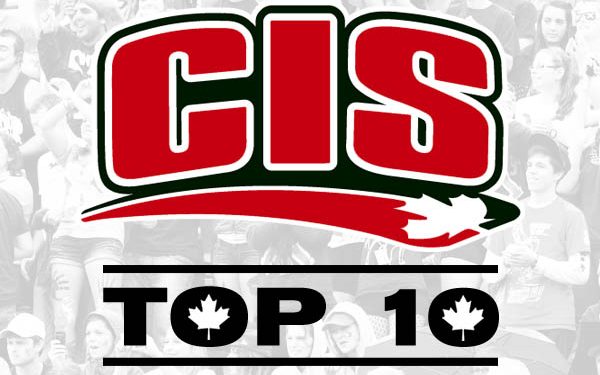 The Top 5 will likely remain in their positions until one of them loses a game.
#1 Ottawa and #2 Carleton will likely remain undefeated after this weekend, as both have Algoma at home. #3 McGill has 2-0 Concordia at home, which could shake things up with a Stingers victory.
#5 Ryerson will face the biggest challenge on the road, taking on Windsor and #6-ranked Western.
Biggest Climb
The Dalhousie Tigers moved up two spots from #10 to #8. This squad has been grinding out close wins, particularly in their first to against UNB–only a 7-point differential between two games.
After a couple victories against Memorial, the AUS reigning champions sit at the top spot of the conference with a 4-0 record.
It has been a balanced attack for Dal, with different players stepping up each game, including Kashrell Lawrence, Cedric Sanogo, Sven Stammberger and Jarred Reid.
Biggest Drop
With two losses against Victoria, the Saskatchewan Huskies slide to 1-3 on the season, and drop out of the CIS National rankings from #9.
The New Guys
As one Canada West team exits the Top 10, another one enters.
The 4-0 Thompson Rivers Wolfpack have been talked about as a squad to potentially overtake Fraser Valley for top dog status in the Explorers division–a title that UFV isn't giving up for free, 4-0 in their own right.
These two teams will meet at the end of the month in back-to-back matches. TRU will have home court advantage, and have a chance to make a statement.
CIS TOP 10
(regular season record) / votes (first-place votes) / (previous ranking)
Ottawa (4-0)
Carleton (4-0)
McGill (1-0)
Brock (2-0)
Ryerson (3-0)
Western (2-1)
Calgary (3-1)
Dalhousie (4-0)
McMaster (2-2)
Thompson Rivers (4-0)