Barry Hayes, Canadian Basketball Pioneer Steps Away from the Game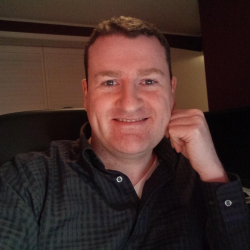 Last night, a very important man in the Canadian basketball community announced on Twitter that he will be stepping away from the game.
Long-time National basketball Scout Barry Hayes of HoopStars Canada has been a pioneer in this country providing opportunities for student-athletes on both sides of the border and delivering accurate and credible recruiting information to post-secondary coaches.
"I don't know if Barry ever had any agenda other than helping the game in Canada," Carleton Head Coach, Dave Smart told North Pole Hoops. "He is going to be missed."
I have made the difficult decision to step away from basketball & the recruiting scene. Thank you to all for making so many enjoyable years.

— Barry Hayes (@hoopstarscanada) November 3, 2015
With his announcement, the Canadian basketball community showed their gratitude and support via social media, for Hayes' service over the years.
On behalf of the entire staff at North Pole Hoops, we'd like to thank Barry for paving the way for the next generation and leading by example with class and respect. You won't meet a person that has something bad to say about him.
We've had the pleasure of being on the OFSAA seeding committee and have worked together on different levels; through these experiences the respect level grew. For our American viewership, think of him as our Tom Konchalski.
We want to thank Barry for the work he's done over the years, wish him good health and the best in his future endeavours.