Avery Bourassa Meets Defender at the Rim @ Quebec NPH Showcase!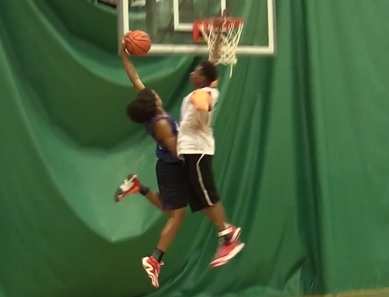 Follow @NorthPoleHoops Twitter, IG, FB for latest in Canadian basketball from high school to the PROS!

Avery Bourassa made the trip from Mississauga, ON to Montreal for the Quebec NPH Showcase. On day 1, Bourassa came up with one of the top plays as he meets defender at the rim!