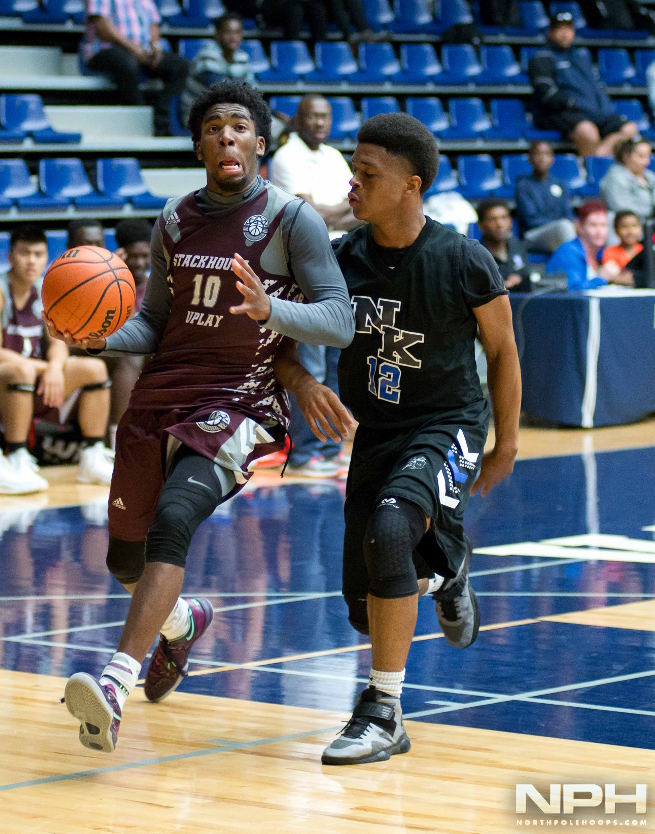 Canadian Guard Marquell Frazer Sets First Official NCAA Visit To Bradley
Marquell Frazer capped off an impressive summer with UPlay Canada, a top travel team from the North, who played in Las Vegas in July where he received several new offers.
Frazer has narrowed his list down to USC, UNLV, Xavier, James Madison, Bradley, Northern Arizona, Georgia Tech, Memphis, Utah, Toledo and Oregon State.
This weekend he will take his first official visit to Bradley University before setting up a schedule for future visits.
"This is the best summer I've had in terms of growth. From a team standpoint we started off with poor chemistry but things really picked up at the end of the summer. Me personally, I feel like I've got better using screens and becoming a leader," Frazer told North Pole Hoops.
Frazer was coming off of screens from 6'10 San Diego State commit Nolan Narain.
"Playing with Nolan has been amazing, that was the first time I've got to play with a big man that can pop out all the way to the three."
This 6'4 point guard has transferred from Southwest Christian Academy, back closer to home at The Hill Academy in Brantford, where they will start their inaugural season with a loaded roster (to be announced).
Marquel is eager to address his weaknesses and has been in the gym since the AAU season ended.
"I got to be able to hit the jump shot consistently. Sometimes on screen the defender goes under and I got to make sure I've put in the reps to get it consistent."
His toughness and work ethic are strong attributes that have paved the progressive road that he's been on.
Frazer is expecting to take other visits between September and October.