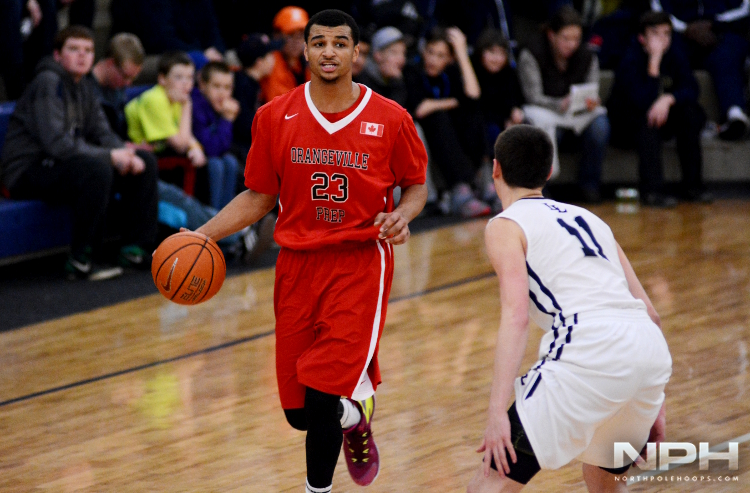 Top 50 Canadian Player Rankings – Farewell to Class of 2015
Farewell to the Canadian Class of 2015.
This is a class that recently received a boost, with the reclassification of Kentucky bound Jamal Murray and San Diego State's Nolan Narain.
This Top-50 list has a combination of NCAA D1, D II, CIS and JUCO bound talent.
But before we send them off, lets examine a couple prospects still available on the board. Each year there are talented players from Canada that fly under the radar and 2015 is no different.
Uncommitted Canadian Prospects
Devonte Bandoo
At 6'2, an explosive athlete with the ability to stroke it from deep with consistency. A natural scorer and top offensive weapon for the Brampton Warriors. NCAA Qualifier, a bonafide D1 talent.
Norville Clayton
Played for one of the top high school programs in the country (D'Youville) and was a consistent producer at the wing position. Standing at 6'5 with great length, Clayton has the ability to finish well above the rim in traffic and thrives in transition.
In addition, he has a promising skill set with ability to knock down the three on the catch and shoot or pull up off of one or two dribbles. Defensively, Clayton has the tools to cover multiple positions. Clayton is currently seeking a JUCO situation and would certainly be a contributor with promising upside.
Narcisse Ambanza
Top producer for another elite HS program in Canada (Eastern Commerce). Ambanza is a lefty guard that can score it from all angles. Gritty competitor that comes from a culture of accountability and winning. Full Qualifier.
#
Player
POS
School
HT
WT
Commitment