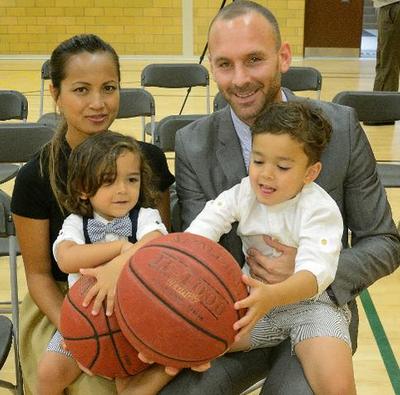 Kyle Julius Makes Dream Come True – Announced as Head Coach of London Lightning
Follow @NorthPoleHoops Twitter, IG, FB for the latest in Canadian basketball from high school to the PROS!
Kyle Julius has officially been announced as the new Head Coach of the London Lightning Canadian PRO basketball team.
Julius, who has been travelling around the country as Lead Camp Instructor of the NPH Showcase Circuit over the summer, was previously Head Coach of the Mississauga Power.
With the Power he worked relentlessly with limited resources, while juggling a full-time job and raising a family.
In this job and in this environment, you really just have to lead with your heart. Since I was a young boy, I've wanted to coach.- Kyle Julius
Julius practices what he preaches. All the instruction and advice he offers Canadian basketball players (which I've seen first hand) he follows up on in his own life.
"Mississauga was tough last year, but it also put me in this position," said Julius.
I remember being on the phone with Julius before and after he accepted the job with the Power, and he knew what he was getting himself into. He knew there was a risk factor involved and that it would be a grind.
But the truth is, you don't make your dreams a reality without taking risks and without GRINDING.
Congratulations to Julius and his family in their move to the London Lightning, the most successful organization in the NBLC.
The Lightning brings in a top-notch coach but also an individual that truly cares for the growth of Canadian basketball.