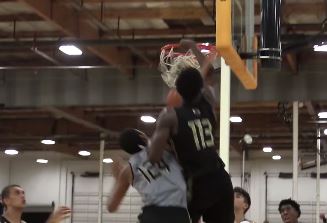 Simi Shittu Aerial Assault On Defender
Follow @NorthPoleHoops Twitter, IG, FB for the latest in Canadian basketball action from high school to the PROS!
Canada's number player from the 2018 class…
This is just one of 2018 Canadian Power Forward Simi Shittu's assaults at the rim. He was very effective for Team Canada at Adidas Nations putting up 12 ppg to go with his 8 rpg.
This season he will play for power house high school in America, Montverde Academy, who has just graduated a future lottery pick in Australian born Ben Simmons.