Raps Reeling In Big Fish Aldridge?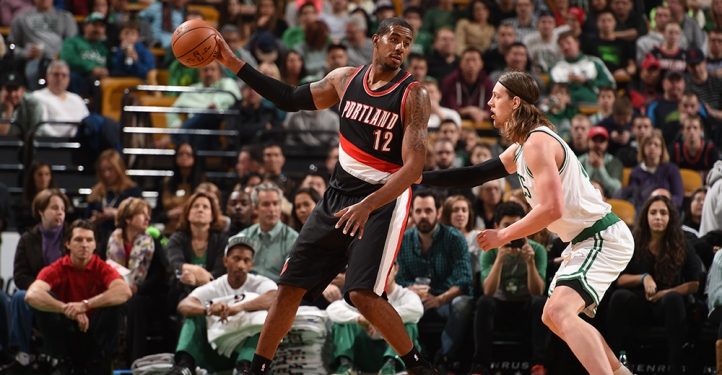 According to reports around the NBA, free agent All-Star forward LaMarcus Aldridge has included Toronto on his list of team to meet with this offseason.
Aldridge is the best free agent expected to change scenery this summer as it's become unlikely he returns to Portland or that Marc Gasol, also an unrestricted free agent, leaves Memphis.
Toronto once passed on Aldridge in the 2006 draft, instead tabbing "The Magician" Andrea Bargnani as the face of the franchise, but whose only magic trick was to make the Raptors playoff hopes vanish.
Since then Aldridge has become a four-time All-Star and averaged 23.4 points and 10.2 rebounds a season ago.
San Antonio seems the obvious destination for Aldridge to learn from then eventually replace Tim Duncan in the Spurs system, but the Lakers allure remains strong despite recent team performances, and Dallas hopes to bring him back to the town he grew up in.
That the Raptors are even getting a meeting shows the elevated reputation of the team GM Masai Ujiri, the #WeTheNorth campaign, a few playoff appearances and divisional banners can bring.
Oh yeah, and Drake.
Toronto is also said to be courting size on the wing with overtures to small forwards Wesley Matthews and Al-Farouq Aminu.
The Raptors also nabbed Luke Ridnour, a veteran PG who Dwane Casey likes from their days in Seattle together, but who may be moved again due to his non-guaranteed contract.
Free agency officially opens July 1st. Buckle up!