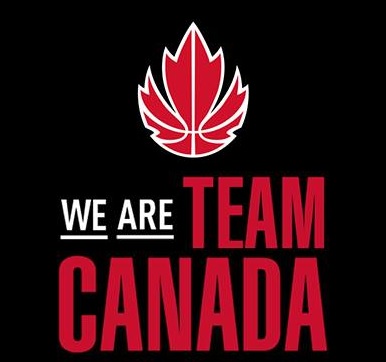 We Are Team Canada – 2015 U16 Cadets
Follow @NorthPoleHoops on Twitter, IG & FB for the latest in Canadian Basketball action from high school to the PROS!
Team Canada Cadets (U16) are currently in Argentina for the FIBA Americas tournament, where they have opened 2-0 with blow out wins over Venezuela and Mexico.
With the victory, Canada moves on to the semi-finals where they should be tested against Argentina, and have also qualified for the 2016 U17 World championship.
Canada VS Mexico (101-64)
Rowan Barrett – 22 points, 5 rebounds, 2 assists 9/14 FG.
Danilo Djuricic – 14 points, 15 rebounds 4 blocks
Noah Kirkwood -15 points, 4 rebounds, 3 assists
Simi Shittu – 13 points, 17 rebounds
Andrew Nembhard – 11 points, 5 assists
In the video above, Jaelin Llewellyn, Grant Shephard, Noah Kirkwood, Marcus Carr, Jonathan Kabongo, Simi Shittu and Head Coach Dave DeAveiro discuss learning the European game, the new experience and gelling together as a team.
Get to Know Team Canada