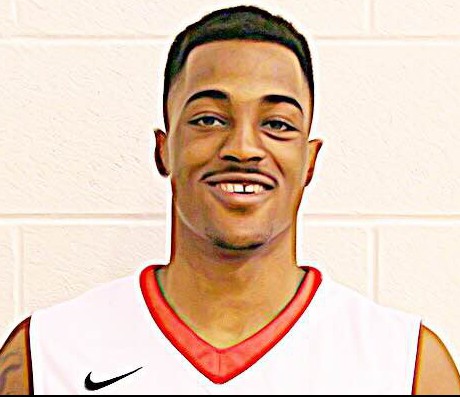 James Sylvester – Underdogs Gotta Eat Too
All he needed was an opportunity.
On Thursday May 7th, 2015 Coppin State pulled the trigger and offered a scholarship to James Sylvester, a Toronto native that is coming off of two solid seasons with Northwest Kansas Tech.
The waiting game is over and Sylvester is thrilled to have found a home for next season as a Junior. He is eager to show the schools that passed up on him how he can help his team get wins.
"I'm thankful for the opportunity and eager to show Coach Grant and the entire staff and Eagles community how I can help CSU in the MEAC."
Under-recruited coming out of high school (Eastern Commerce) and in the same situation coming out of Junior College, he has developed an underdog mentality which his opponents end up paying for on the hardwood.
"A lot of schools slept on me, coming out of high school, I was slept on and now that chip on my shoulder is getting bigger. I still got a lot to prove."
In his time at Northwest Kansas Tech, Sylvester was a part of program history, with the Mavericks finishing up their 2014-2015 season with a respectable 20-11 record and in the previous year helped carry them into their deepest run in NJCAA Region VI.
This explosive Toronto guard averaged 11 points, 4 rebounds and 2 assists to cap off his JUCO career.
Head Coach while at Northwest Kansas Tech, Jase Herl spoke highly of James Sylvester throughout his two years in Kansas.
"He is a phenomenal kid and is made up of all the qualities that a coach wants from his guys. James is one of the hardest workers I've ever been around, he is ultra competitive and his teammates and the whole community love him."
Teammates feed off of his energy and personality. A locker room guy and someone who will make winning plays, Coppin State picks up a steal of a recruit.
Sylvester thrives in transition situations with use of his speed and ability to weave through traffic on the way to the rim. The fact that he plays both ends of the floor with the same energy makes him a valuable piece for the Coppin State Eagles.
A firm believer in everything happens for a reason, Sylvester's patient wait for a Division I scholarship is over.
As James Sylvester would suggest, he's "Gotta eat right now!"