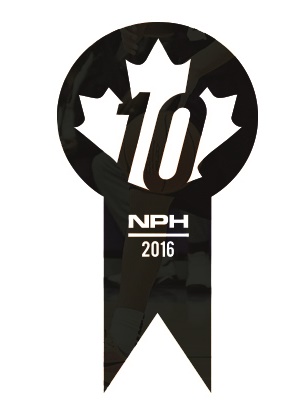 Canadian National Player Rankings, 2016 #NPHTop10 – Spring Edition
Debating about Canada's top basketball prospects is a daily routine at North Pole Hoops. No debate had ever got more heated than the one that Tariq and I had got into prior to releasing the last 2016 edition, which had Thon Maker at number one in the 2016 class.
It's all about finding the balance between potential and production. Tariq took potential on this one (Thon Maker) and I took production (Jamal Murray) for our number ones in the 2016 class. I allowed him to have the final say and make the switch, and since that day has been hearing about that mistake every time that Murray goes off.
In this edition Jamal Murray is back at number one where he belongs and shame on us for ever moving him to two. As always, #GameSpeaks and that is all Jamal Murray has done on every major stage (Jordan Brand Classic International, Nike Hoop Summit, National Team, Bio Steel All-Canadian). The body of work shows that not only is he ready for the college level, but some NBA Scouts are thinking he may be ready for the pros and we would agree.
Murray has recently, got heavy attention from the NBA factory at the collegiate level known as Kentucky as well as the iconic program under Coach K at Duke.
Great to see Jamal getting his love, but this news is not ground breaking, Murray is special and has been for some time.
Nolan Narain Rapid Development
Another player in this class who has pro potential is Nolan Narain. In my discussions with NCAA coaches over the weekend in Texas, many credited him for his shot blocking instincts and scoring versatility.
He completed the weekend averaging 19 points, 8 rebounds and 3 blocks.
Narain is the most skilled big man from Canada, regardless of class. His maturity and pace in development is on the right track. The next step for the big man is to add strength and mass in order to be college ready.
He currently holds 20+ offers, including multiple at the high major level.
Nelly "McFly" Kaputo Ascending
Nelson Kaputo enters #NPHTop10 after putting together an impressive resume over the course of the high school season, capping off with an OFSAA Championship.
Nelly's maturity both mentally and physically have given greater value to his overall stock. His confidence, toughness and approach to the game as the General demands respect.
Kaputo is near making a decision of whether he will return for another year or decide on a school from the NCAA offers that are currently on the table.
Isiaha Mike Laying Low in Vegas
This isn't a new name for those who have been following along, however Mike's stock has fluctuated over the year.
This past high school season at Trinity International in Las Vegas he has had the opportunity to mature away from home. Expect to hear his name throughout the spring and summer.
#
Player
POS
School
HT
WT
Commitment