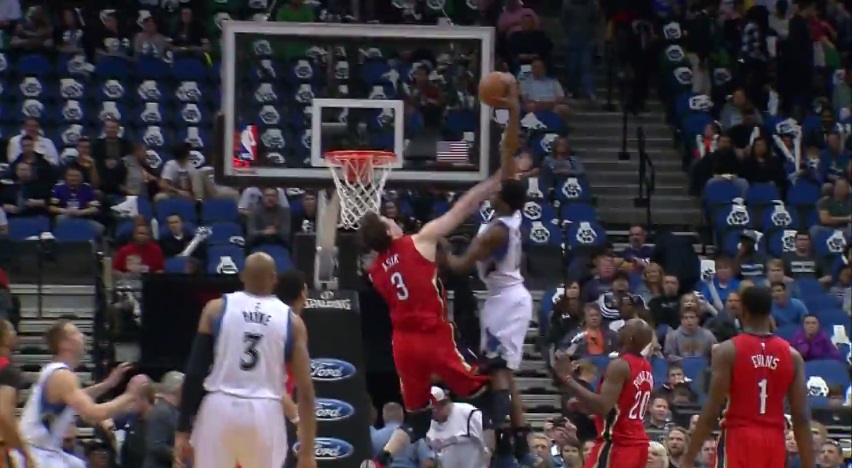 Andrew Wiggins Soars Over Defender
Andrew Wiggins hasn't shied away from centres in the lane this season.
The Canadian rookie recently waged a Canada-France war with Rudy Gobert, and last night in Minnesota he was at it again.
Watch Wiggins crown the Pelicans' Omer Asik. Pretty sure he's still rising.
Was it Wiggins' best dunk of his rookie campaign?