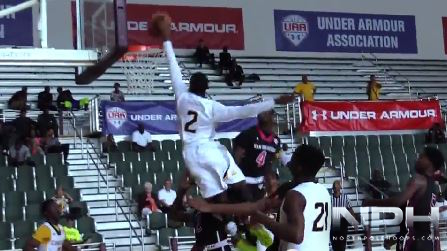 Marcus Ottey Bangs On Defender, And 1
NEW ORLEANS, LA–Canada Elite's 2016 high flyer Marcus Ottey is back at it again. He postered a defender in New Orleans and finished a three point play.
Canada Elite's 17U team finished off the first session of the AAU season with a 3-1 record while Marcus Ottey averaged 10 points. Keep your eyes peeled for more above the rim assaults from Ottey throughout the AAU season.