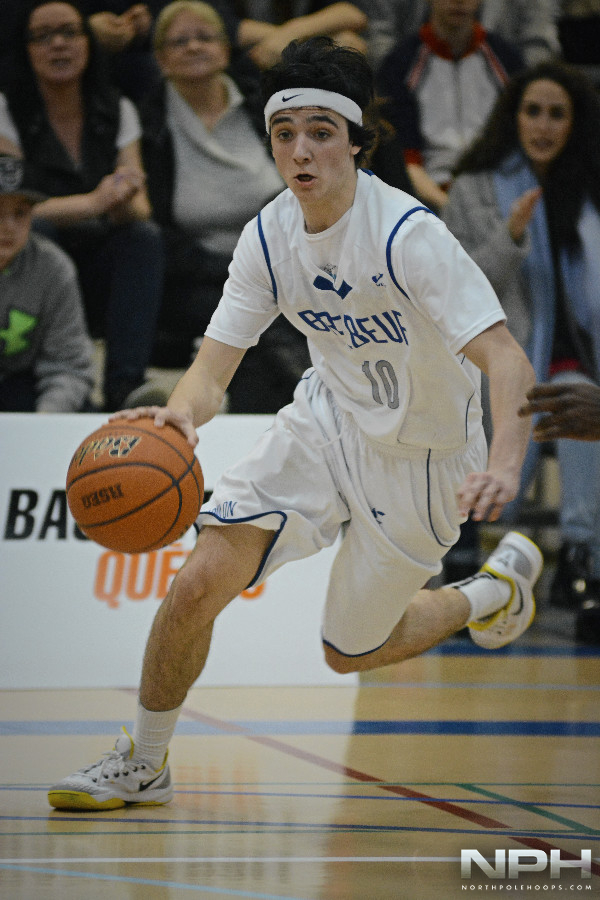 Daric Labadie 2018 Quebec's Packaged PG
There hasn't been a better player in Quebec's high school championships, no one more consistent or as composed as this Brebeuf point guard, Daric Labadie.
The Kevin Pangos comparison is not far-fetched as you will see in the video.
We'll get to see more of this 2018 prospect next year when he suits up in CEGEP for St-Foy.
Labadie had 29 points, 6 rebounds and 5 assists in last night's two point win over Jeanne Mance in the semifinals.
As a defending champion he will go up against the most athletic guards in the country in Henri Bourassa's Nudy Georges and Judy Georges later tonight.