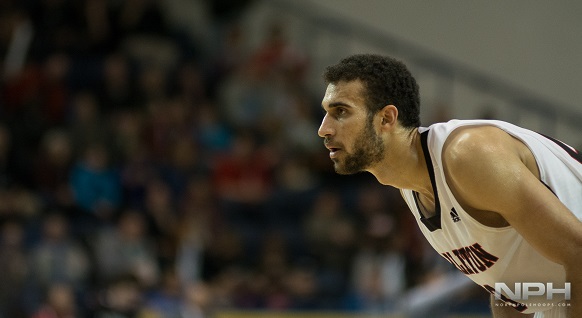 Phil Scrubb – Greatest Canadian University Basketball Player of ALL TIME???
Philip Scrubb, a product of Richmond, British Columbia, is arguably the greatest Canadian University basketball player of ALL TIME, certainly the most accomplished as you will see below.
Scrubb is coming off his fifth CIS National title, where he elevated his game to new heights at the CIS Final 8 tournament last week, averaging 29.3 PPG, 4.3 RPG, 8.3 APG, shooting 61% FG, 64% 3P.
The burning question among Canadian basketball circles — will Phil Scrubb make it to the NBA?
Phil Scrubb Resume
5-time National Champion (2011, 2012, 2013, 2014, 2015)
CIS Rookie of the year (2011)
3-time CIS Player of the Year (2012, 2013, 2014)
CIS Athlete of the Year (2014)
Canadian National Team Member (2014)
Canadian University National Team (2013)
Notable Stats VS NCAA Competition
35pts, 7rbs, 10ast, 12/21 FG, 5/10 3P VS Memphis
32pts, 4ast, 9/19 FG, 8/17 3P VS Villanova
30pts,1rbs,12ast, 12/21 FG, 3/6 3P VS Wisconsin
30pts,1rbs, 4ast, 9/15, 5/9  VS Memphis
24pts,3rbs,3ast, 8/20 FG, 4/11 3P VS University of Illinois Chicago