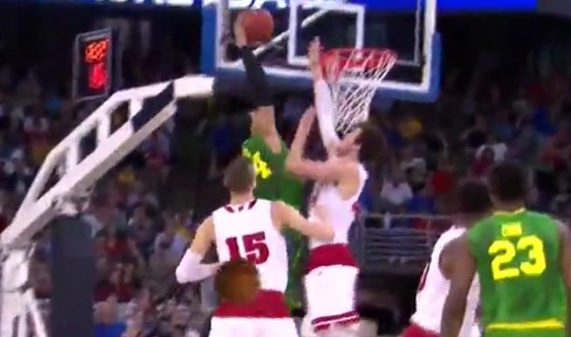 Dillon Brooks Drops HAMMER on 7'0 Frank Kaminsky
Dillon Brooks ladies and gentlemen…Nova Scotia grit, Mississauga upbringing…either way, OH CANADA!
CLICK HERE to watch Brooks throw it down on projected NBA lottery pick, 7'0 Frank Kaminsky of Wisconsin.
The freshman forward has been sensational all season long, gathering PAC 12 all-star in the process, as he averaged 11.5 PPG, 4.9 RPG, 1.8 APG on 46% from the field.
Oregon was eliminated by Wisconsin in the round of 32, 72-65.