CIS Final 8 Team Profile: Dalhousie Tigers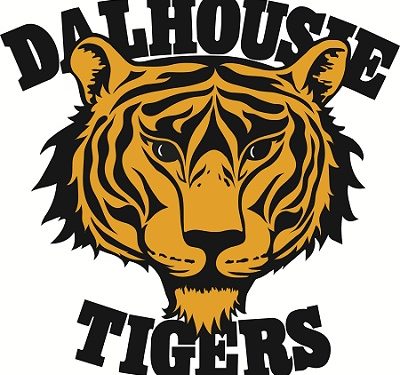 DALHOUSIE TIGERS
Overall Record: 21-14
Notable wins:
88-78 OT vs Saint Mary's, March 1
85-74 vs UNB, February 28
Notable losses:
83-62 vs Ottawa, January 4
97-72 vs Ryerson, Oct 3
The Dalhousie Tigers are the AUS Champions and will represent Eastern Canadian Universities at the CIS Championships. And as improbable as this may have seemed a week ago, it makes perfect sense and actually wasn't that farfetched at all.
In his first go around at the AUS Championships as a second year CIS coach, Rick Plato did what he does, teach TEAMS how to win on the defensive end of the floor.
Coach Plato is what most would call an "old School coach", he gets after his players and makes them accountable to team concept.  For example, in the AUS Championship game against SMU, starting PG Ritchie Kanza Matta missed a defensive rotation about two minutes into the game. He was quickly met with strong words from Coach Plato and the best teacher in the game, "THE PINE".
Kanza Matta didn't get back in the game until late in the second quarter and from that time on, he was fantastic and a major factor in the W.
That is the mentality of the Dalhousie Tigers, they go to work with a great amount of intensity and discipline. They are not a team that wings up shots and watches opponents shoot open shots or allow blow by's for easy opportunities.
No, they are a team that is going to smash you in the mouth and then smile when they get smashed back.
Kashrell Lawrence, the team's leading scorer and AUS Tournament MVP epitomizes work ethic and intensity using his 6-2 stocky frame to punish opponents in the paint. He is a beast on the boards with his teammates building on this energy. The Tigers just seem to get stronger defensively as the game progresses.
What's amazing about this team is what I call the conversion factor.  As they transition from defense to offense they control this immense energy and focus to move the ball and create open opportunities for each other. There is no big rush on O, they convert from intensity/focus on D to focus/composure on O.
The Tigers last qualified for CIS Nationals in 2010-11 under head Coach John Campbell (now at the U of T). With core players Ritchie Kanza Matta, Kashrell Lawrence, Jared Reid, Sven Stammberger, John Traboulsi and injured Devon Stedman remaining from Coach Campbell's recruiting work, Coach Plato has done an excellent job of placing players around these guys to create a CHAMPION TEAM.
Coach Plato spoke to North Pole Hoops about his teams' season, "we were in Toronto in the preseason and played the UofT and Ryerson and believed we were good enough to get back there for Nationals as the freshman adjusted to the CIS."
Plato went on to say, "we rolled out of the gate and then lost Devon Stedman and Jonathan Kamba to injury at Christmas…we struggled through that, but we brought it together and played well enough to win in the AUS."
Now it's nationals time for the Tigers, where the stakes are higher and the competition is fierce.
But if you ask Coach Plato, he'll tell you that it will all come down to defense.
A winning formula…as old school as it gets.