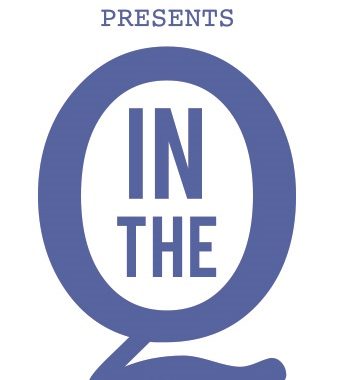 The State of Quebec Basketball
Much has been said of the explosion of hoops in Canada, but how exactly is Quebec contributing?
I remember when I was young(er), we kind of had a Quebec/Ontario, Montreal/Toronto debate about who produced the best basketball players, or who produced more of them. It was Bill Wennington, Joel Anthony, Samuel Dalembert against Jamaal Magloire and company. Needless to say, the debate is no more.
But this here is not a comparison between two provinces as much as it is an analysis of the situation in La Belle Province.
Out of 11 Canadian players drafted in the NBA in the last four years, one was from Quebec (Kris Joseph), and he is now out of the league. Only Sam Dalembert and Joel Anthony remain.
Out of 105 Canadians playing NCAA division 1 basketball, 18 are from Quebec.
No CIS team from the Q has won the national championship since Bishop's in 1998. Then again, nobody besides Carleton wins nowadays… What may be more concerning is the fact that the last time a Quebec team won its first round game in the CIS men's basketball championship was in 2005 (Concordia beat St-Mary's and went on to lose the final). This year, well, none of them can sniff out the weekly top 10.
The U-17 Quebec team won the national championship three years in a row from 2008 to 2010, but hasn't stepped on the podium since.
Now, the picture is not bleak by any means, but it seems like Ontario took a step and we didn't. So I ask this simple question: Is Quebec missing something in order to develop more top-level basketball players?
Here are some answers.
No Raptors
This one seems obvious. When you've got an NBA franchise in your city, it impacts you as a kid. Imagine Kyle Lowry or Demar Derozan coming to your school gym or hosting a camp five minutes from your place. Or even Vince Carter, a key figure of the evolution of hoops in the country. These athletes became models for a whole generation.
The Raptors have done more than to generate interest, however. "What they brought to the grassroots level [in Toronto] is impressive," said John Dangelas, former head coach at Champlain St. Lambert and now an assistant at McGill. "Young people watching NBA teams, clinics to players and coaches; it lifted the skill level up."
"I went to watch my eight year-old son play the other day, and stayed for the 11-12 year-old game," he adds. "Kids jumped out of the gym but they couldn't make a shot or a layup. The athleticism is there, but the skill level is not where it used to be."
It goes as far as CIS teams shooting low percentages – UQAM leads the RSEQ in both field goal (41%) and three-point (31%) percentage, then ranks respectively 25th and 29th in the country. So yeah.
The system
Now, why is it the players in our gyms are less skilled now?
Part of the answer is the best ones left.
"Do you remember when we won the provincial championship against Vanier?" Dangelas asks me.
Turns out it was 2004 at John Abbott College. #1 ranked SLAM beat Vanier 72-60. "There were 12 to 14 D1 or high-level CIS players in one game", he claims. Maurice Joseph, Pierre Marie Cespedes, Paget Berridge, Damien and Dwayne Buckley, to name a few.
Last year, only four players went from RSEQ to NCAA D1: Nemanja Zarkovic (Jean-de-Brebeuf), Alex Paquin (SLAM), Max Joseph and Tevonn Walker (Vanier). It's a different game.
"Guys like Maurice Joseph, like Max Paulhus Gosselin, they didn't leave, they stayed," explains Dangelas. "Kids want to play in the States, they want to get D1 scholarships. Do I agree? Well, some players need to go to the US when they're 15 or 16 to play better competition, yes. But when I was at Champlain, we went down south during the summer for tournaments and we had U.S coaches coming to our gym. They didn't need to leave."
SLAM did in fact send 23 players to NCAA D1.
Now, let me make one thing clear before we go further. Programs such as Brookwood Elite are a very good thing for Quebec basketball. They present players with options and, at the end of the day, that's everything you want. Athletes are provided with exposure early by competing in several AAU tournaments, and after that, it's up to you. Some still go Cegep then NCAA, like Brebeuf's Joseph Chartouny (Fordham) and Ste-Foy's Marc-Andre Fortin (Sam Houston State), but most of them want to leave earlier.
That's been the case for Jerome Desrosiers. Now in his sophomore year at Northfield Mount Hermon, the product of St-Hyacinthe was playing for the St-Bruno Cougars not so long ago. "I went the AAU road (with Brookwood and the Rhode Island Hawks) because I really wanted to play at the highest level," he says. "As soon as I got the opportunity to come here, I talked to some coaches and it was clear it was the best decision for me."
Can't really deny it. He racked up MVP honors with the cadet national team this summer at a pre-FIBA Worlds' tourney in France, and now has offers from Baylor and Illinois.
"I believe all roads lead to Rome, but I never really considered Cegep," he adds.
So we have to credit AAU… but we may also have to credit a specific RSEQ rule.
The thing is, Cegep coaches cannot recruit a player until November 1st of his last year of secondary school. "This is one of the main problems," says Peter Yannopoulos, former Champlain St. Lambert head coach, now an analyst/insider for RDS and TSN Radio.
"It makes it very hard to recruit those players, so the league has taken a dip."
Tough to rival with the dream sold, the quality of competition and the quality of infrastructures they have.
No you say, of course, coaches will be against it, but it may also be in the best interest of the players to get rid of that rule. "This year, coaches saw blood in the water, admits Eric Segal, head coach at Ste-Foy.
"You have a tight window so it's been dreadful for players, particularly on the girls' side. I think we should be allowed to start recruiting in January of their secondary 4th year."
"Another thing the RSEQ should do, he adds, is to give proper training to secondary coaches on the rules of Cegep recruiting and the rules when a player goes Prep. For example, if you go after sec. 5, you need a waiver and can't get it every year."
Again, for some, it's the right move to leave. Guys like Olivier Hanlan, Kevin Zabo and Kenny Chery had no business staying. But for others, the "US or bust" mentality might lead them in an empty pursuit, although there is still a very good product offered at home.
"While the CIS has also taken a dip in talent, the coaching is right up there," claims Yannopoulos. "You have top assistants like John Dangelas, Craig Norman (former CIS coach of the year), Nevio Marzinato, Jacques Paiement Sr. Great coaches too, like Dave DeAveiro (head of the Cadet national team). Eight or 10 years ago, Laval and Concordia were top five in the country, so we're not that far off."
Quick side note before we move on.
I thought about comparing Quebec basketball to something other than Ontario basketball: Quebec football.
The RSEQ has become the class of CIS football with the Carabins winning the last Vanier Cup and the Rouge et Or winning eight in the 15 years before that. Part of the reason for this uprising is coaching. For example, every D1, D2 and much of D3 Cegep coaches are paid full-time. In basketball, not one Cegep coach is paid full-time. Not one.
Don't me wrong, the general feeling is coaching in Quebec basketball, particularly at Cegep and University levels, has developed greatly in recent years. But there's only so much you can do when you have a 40-hour job on the side.
"It's part of the reason I left Champlain, tells John Dangelas. How do you become a better coach? You coach at night and during the weekends, you watch film, and through that you have to recruit and go to clinics."
The problem is a mentality we have in Quebec, a coach told me, according to which we absolutely have to win in order to be interested in something or, for that matter, to invest in something.
I tend to agree with that concept and the fact is, it's not a sports mentality. Institutions that are dedicated, financially and politically, will often raise the level of play in their gym and, eventually, in the league.
Depth
There is obviously a demographic factor when comparing Quebec basketball to Ontario's. The population is higher over there, plus many more players and teams are competing at the highest level. In the Q we only have seven Cegep teams (approx. 84 players) and five CIS teams (approx. 60 players). Ontario has a dozen of top high school programs, more developed Prep schools and 17 CIS teams.
"We can't afford to lose the really talented kids who go, says John Dangelas. I'm not blaming anybody, but when a kid stays in cegep, it makes the league better. The players become better and the coaching becomes better. It's a combination of so many things."
It's not that difficult to understand: more players, more talent, more looks, more NCAAers and more NBAers.
But what happens in national championships? Ontario is performing better and depth should only matter so much.
"There was a feud between the federation and AAU clubs in recent years," says Éric Ségal, the head coach on the last gold medal Quebec team in 2010."To be honest, that year, Ontario didn't have their A-team (no Wiggins, no Bennett, etc.). In the years after, I feel like they did and we didn't. Some of our best players were traveling with Brookwood or Qc United instead."
Obviously, it would be preferred if athletes could do both.
"Toronto has embraced AAU basketball and Montreal is picking up," says Peter Yannopoulos. "I think there should be more development opportunities in the summer. The federation has to also find a nucleus of coaches who think alike and follow a model that works (AAU teams). Right now, everybody's going their own way."
In the end the picture of Quebec basketball is not bleak – far from it.
For example, Montreal is the most represented Canadian city in division 1 of the NCAA for the first time ever, lining up one more player (16) than Toronto (15, not counting the GTA).
I'm being greedy though. I want a Quebecer going first overall in the NBA draft too.
I'll wait.