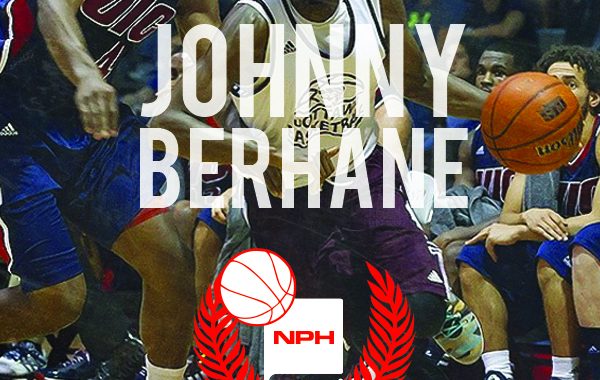 Johnny Berhane Diary #3 – Mid-Season Grind
What's up guys?!
The past couple of weeks have been hectic getting back into the swing of school and a new semester. I'm writing this letter on the road right now as we're headed to Sault Ste. Marie to play versus Algoma.
Editor's Note: Ottawa defeated Algoma 91-63, moving Ottawa to 14-0. Berhane registered a team-high 19 points (7/13 FG) along with five rebounds, 3 assists and one steal.
Our past couple weeks have been quite loooooong to say the least with a road trip to Western and Windsor last week. (Whoever made the OUA schedule wasn't looking out for us haha)
A bunch has happened since my last post as we head deeper into the season.
We are 5-0 in the month of January, and we were able to close out a tough game versus Carleton at Monpetit Hall. They had a crazy comeback in the fourth quarter, and we almost let that game slip away from us. I think these games help both teams out; they bring playoff intensity right when each team walks in the building; without playoff implications and being eliminated if either team loses. It's a win-win with good experience for both teams in these games.
Nonetheless, getting the experience and squeezing out a win is always the ideal plan. We got our rematch against them Feb.6th at the Canadian Tire Center; a facility they play very well at.
As the regular season progresses each team faces their own set of challenges. During that Carleton game our starting PG Mike L'Africian (aka Sonic) got banged up and has been out for a couple weeks.
It's been amazing to see guys step up and show the rest of the country what they can do. Mike if you're reading this, I miss you out there 😉
I'm pretty sure he's expected to be back in the line up soon, so were all fired up about that.
I'm banking on having some more good news to share with you guys for my next post, but for now, eight more hours till were in Sault Ste. Marie!
Jayyb8 out!