Riley Braich Explodes for 63 Points in BC High School Hoops!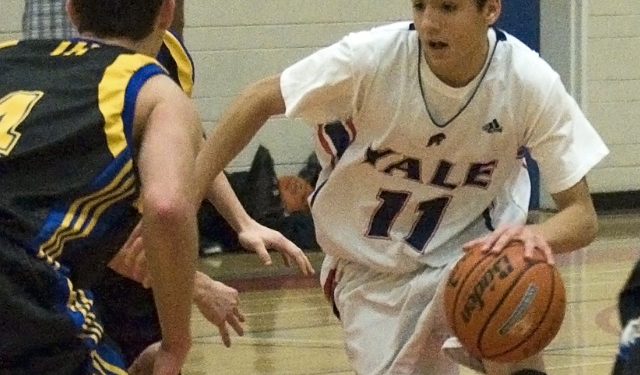 Riley Braich had 46 points at halftime; he hit his first four 3-pointers of the game and knew he was feeling it.
After the first quarter, it was 25 points…both the coaching staff and teammates knew it could be a special night.
Braich's teammate Jauquin Bennett-Boire, a talented guard in his own right, was sitting out nursing an injury, which gave Braich the ultimate green light.
"Coach said keep going and the team wanted me to keep shooting," Braich told North Pole Hoops, who broke Yale Secondary's all-time record (61 points by Adam Freisen), despite sitting out the third quarter.
The game ended in a 108-61 Yale victory over Sardis–the same team that ended Braich and his team's season in 2013-2014.
"Last year, Sardis knocked us out, so I just had a little vengeance I guess. I remember the gym, we lost in that gym."
Braich comes from a basketball family with his father Bobby, having played at Mission decades ago.
"We are very involved in basketball, as you can see. All five of my brothers all went through Mission," said Bobby, who is a provincial and HS coach at Yale.
The father received a text at halftime letting him know that his son already had 46.
"It's just one of those games, once in a lifetime experience," explained the elder Braich.
"He puts a lot of time in; its nice to garner reward for all the energy and effort."
A special offensive performance, one that he will remember for the rest of his life.
Oh, and he had eight assists.