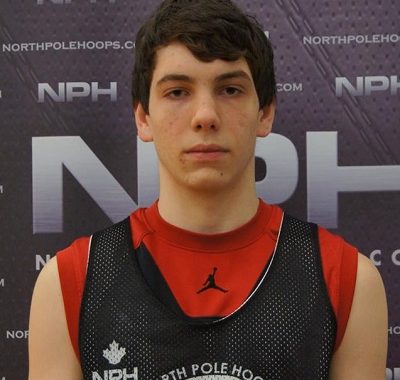 Alex Carson Drops 44, Dominating Atlantic Canada HS Basketball
The East Coast is reflective of the rest of the country, the game is growing and the talent pool is getting deeper.
Alex Carson is the cream of the crop for Atlantic Canada when it comes to being a complete basketball player.
Carson is a prolific scorer who can catch and shoot from distance, put the ball on the deck for mid range and to the rack, in addition to a post up game. His skills don't stop there as he is a top notch defender and rebounder.
Alex a 2016 prospect from Sackville High School, who has been burning off the nets since entering the high school scene (2013/14 Metro Rookie of the Year) and this continued this past week with a 44-point outing against Citadel High and a 33 point outing against Auburn High (Auburn and Citadel are the #1 and #3 ranked teams in Atlantic Canada).
The assumption on scorers like this is that they "get shots up".  This couldn't be further from the truth for Alex as he does all this within TEAM concept at high efficiency and routinely moves the ball for open opportunities for his teammates.
I have had the privilege of coaching Alex and training him over the past 18 months and his intensity and attention to detail during the development process is what separates him from most.
Keep tabs on this one.