Brady Heslip – "If I Don't Believe, Who's Going to?"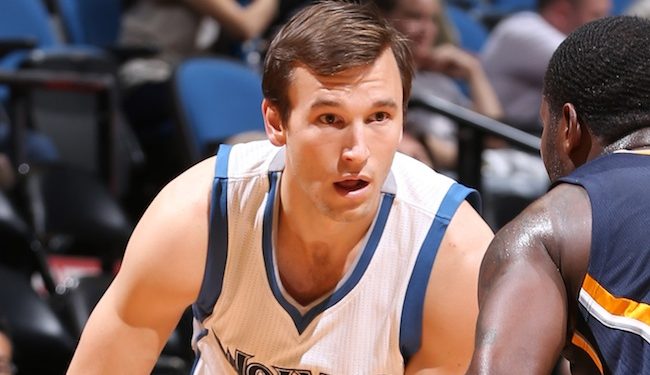 Follow @Tariq_NPH & @NorthPoleHoops for the latest in Canadian baskeball from HS to the PROS.
What does Brady Heslip have to do in order to get signed at the NBA level?
That is the question that is on the minds of many, including myself.
I caught up with Heslip to get his take.
"Honestly man, for me its just about getting better every day in practice and individual workouts," he said.
It's impossible for the basketball world to ignore what the Canadian shooting guard has done in the NBA D-League, making and breaking his own three-point records (11 threes, then 13) set only five games into the season.
The Burlington, Ontario product has already put up two games of 40+ points (40, 45) along with a 38-point performance on 54.2% FG & 60% 3PT FG.
Unheard of.
The NBA D-League is branded as "The home for NBA prospects," and this potential leaguer is dominating the household, averaging a league-leading 34.8 points per game for the high-scoring Reno Bighorns.
#2 in D-League scoring is Earl Clark of Rio Grande, averaging six points less (28.8PPG).
As illustrated before on North Pole Hoops, Heslip has proven his worth at every level that he's played at, from high-major basketball (BIG 12) to international competition (Team Canada).
Heslip's physical limitations have created doubt in the minds of many, and he has heard it his entire life, but not many thought he could even get this far, taking part in the Minnesota Timberwolves training camp and now making D-League history.
He mentioned that he has continued to make strides on his overall game outside of shooting, particularly through his experience at the Minnesota camp.
Currently, the Baylor alum remains focused on the task at hand.
"There's only so much I can control, I can't control who will sign me, I can just control my daily work and hopefully somebody will give me a chance," Heslip told North Pole Hoops.
When asked about his thoughts into the future, Heslip responded saying, "my plan is to play in the D-league this year, I can't start thinking about next year, I still have work to do."
Heslip speaks to his agent daily to remain level-headed and patient, also saying that interest from NBA teams is nice, but it doesn't mean anything until he gets signed.
Only five games into the D-league season, Heslip remains confident about his chances at making his dream a reality.
"If I don't believe, who's going to?