Brady Heslip Goes OFF for 40 in NBA D-League Debut!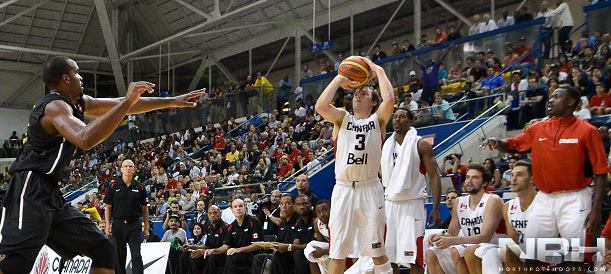 Brady Heslip can shoot the basketball, and he wasted no time ensuring that NBA teams don't forget it, lighting it up for 40 points in his D-League debut with the Reno Bighorns.
The Burlington, Ontario product went 13-for-24, including 11 three-pointers (11-for-18) in the 152-144 loss to Iowa.
Heslip was drafted to the D-League with the #11 pick to Reno, after being released by the Minnesota Timberwolves near the end of training camp.
Heslip is as elite as they come in the rocket launching department. Still on the journey to reach his dream in the NBA he will continue to let it fly!
Follow @NorthPoleHoops on Twitter & Instagram for the latest in Canadian basketball action from high school to the PROS!
https://www.youtube.com/watch?v=JA2b9tsE6NM