Rowan Barrett Jr Proving To Be Special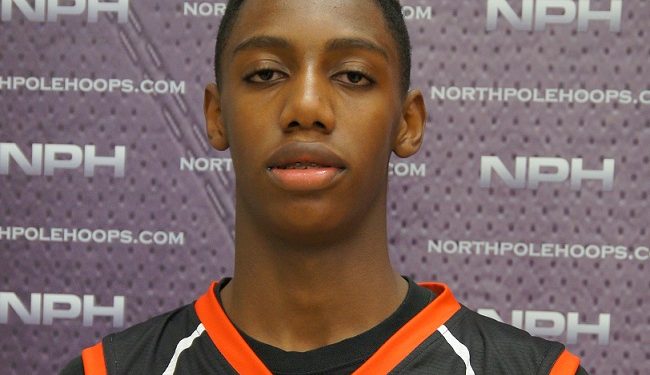 Your true colours come out in the fourth quarter.
Rowan Barrett Jr. locked up on defense and poured in a game high 27 points to seal the deal for St. Marcellinus on Bill Crothers home turf, 76-63.
In the first game of his high school career, the lefty was relentless with his attack to the bucket and there was no answer for him. The fourth quarter belonged to Barrett and everyone on the floor knew it.
Head Coach of the St. Marcellinus Spirits, Terry Upshaw spoke about Barrett's ability to take over games, which a packed Bill Crothers gym witnessed first hand.
Coach Upshaw expressed after the game that his guys were timid in the first half of their season opener and would go on to find stops in the second half. Of course, Barrett Jr. was a big factor in helping them settle in.
However, the Spirits also saw contributions from Avan Nava who was very efficient for St. Marcys, making good decisions, knocking down jumpers and defending, posting a total of 11 points.
6'8 Jaden Bediako continues to show positive strides, gaining confidence and becoming more comfortable in his big body–finished with eight points.
For Bill Crothers, Eric Beckett led the way with a team-high 18 points, while displaying scoring versatility.
Miykah McIntosh followed up with nine points including an impressive off the dribble buzzer beater three-pointer to end the first half.
While we don't often give praise in the early stages of a player's career (ninth grade), Rowan Barrett Jr (2019 6'4 wing) is proving to be the exception—a cold blooded killer, still out for blood.
Special.