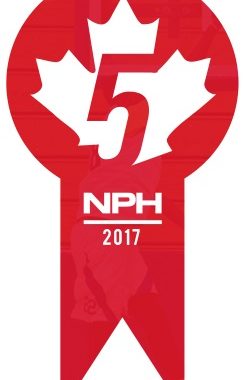 Canadian Player Rankings – 2017 NPH Top 5
By now, you have been accustomed to #NPHTop10 Canadian Player Rankings for previous classes.
However, despite the countless hours in the gym and kilometres on the road that we spend, these young prospects have much to prove in terms of creating seperation–they will have the opportunity to do so as North Pole Hoops tracks the progress of this class throughout the season.
By now you are very familiar with the current NPH #1-Ranked prospect in the Canadian 2017 class, Christian David, an extremely skilled shooting guard from Milton, Ontario.
NCAA Offers: Baylor, Illinois, Oregon, St Bonaventure
High Interest: Gonzaga, Michigan
The prospects to follow are also of a very high caliber and have established a reputation early in their careers.
This is just the tip of the ice berg, in terms of upcoming Canadian talent. Early on, the 2017 class looks to have great depth and size at every position.
Oshae Brissett
At number two, we have Oshae Brissett –upside through the roof to go along with versatility on both ends of the floor. Extreme length and athleticism, enabling him to snatch rebounds out of his area, block/alter shots, and defender multiple positions. Brissett possesses the makings of a BIG TIME wing. In terms of intangibles, the 6'8 physical specimen is an open minded, information absorbing magnet; high character with a strong a desire to reach his potential
NCAA Offers: Oregon, UNLV, IUPUI, NMSU
Jerome Desrosiers
Desrosiers captured the number one spot early on due to his physical advancements (size for position, strength and athleticism). This past summer, the Quebec native added more international experience to his resume (including MVP of exhibition tournament in France) which will surely translate into the season. As he continues to expand skill set on the perimeter, he can become a force for the next few years on the prep circuit. The 6'6 wing will have an opportunity to play a key role for Northfield Mount Hermon this season. Our next encounter with the Desrosiers will be on our annual visit to the Prep School Showcase tournament in November.
NCAA Offers: Illinois, Baylor, Boston College
Tyler Plummer
Tyler Plummer's physicals and athletic ability make him a distinct target for high-major NCAA programs. He is blessed with incredible genetics and works tirelessly on his game to expand his skill set. Earlier in his high school career, Plummer hurt defenders on penetration with force and grace; he is now becoming a threat from the outside…will be difficult to contain when the "triple-threat" is in tact.
Plummer has postered defenders and ran right through others, pinned big men and locked up guards. In his move from St. Andrew's to La Lumiere, he will be playing with three other Canadians; Munis Tutu, Nolan Narain & Brandon Cyrus. Tutu will create great opportunities for him to shine and slash from the perimeter.
Jordan Henry
Henry may come as a surprise to some…but to be quite honest, it was a no-brainer that Henry deserves this recognition, when taking into consideration that he is a proven leader and producer every time he steps on the floor. At 5'8, does Henry have the upside of the above prospects or others below? No. However, Henry has proven his worth amongst the best, helping lead Pine Ridge to an OFSAA berth last season, excelling on the AAU circuit with Canada Elite, and showing signs of growth throughout the course of Adidas Nations in August. The philosophy at North Pole Hoops when it comes to small guards is that in order to excel at the next level, they MUST be able to:
NPH Small Guard Checklist
Defend position (foot speed, energy, desire, anticipation)
Shoot the basketball (mid range, long-range)
Play with a chip (Toughness)
Get Creative (feel for the game)
Check marks across the board for Henry, with an emphasis on the fact that his shooting ability has significantly improved over the last year. Defensively, he must continue to prove himself against the best. In terms of creativity, this young man has a bag of tricks that will impress you. A Canadian precidence to take into account is 5'11 Kenny Chery at Baylor–one of the best point guards in one of the best conferences in America (BIG 12).
NPH Top 5 – 2017
#
Player
POS
School
HT
WT
Commitment