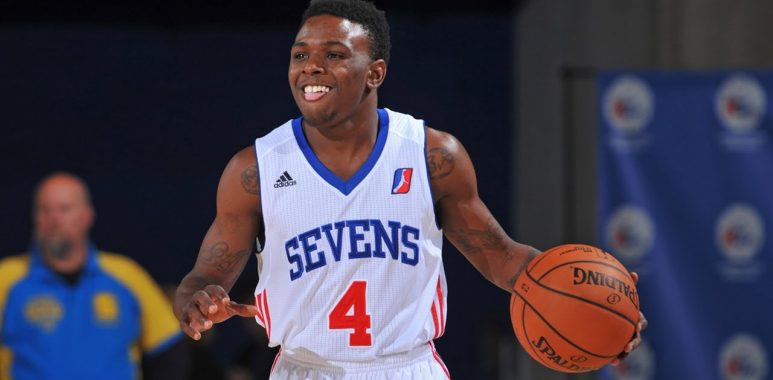 5'6 Aquille Carr to Play Pro Ball in Canada!
5'6 Aquille Carr is in the mix with the Saint John Mill Rats of the National Basketball League of Canada.
Reports say he is close to signing a 6-month deal…it looks like it will become official in the next couple of days.
In his early years, Carr was regarded as "the most exciting player in high school basketball" and for good reason.
The dynamic point guard possesses rare attributes that combine speed, ball handling, body control and the ability to create space—all bundled up into compact size.
Carr was scheduled to play NCAA D1 basketball at Seton Hall, prior to being charged for second-degree assault and reckless endangerment.
In 2013, he was drafted by the Delaware 87ers in the third round of the NBA Development League Draft, before being waived in January of 2014.
He averaged 10.7 points, 0.9 rebound and 1.9 assists in 14 minutes per game during his time in the D-League.
Carr now joins a Mill Rats team that was 5th in the NBL Standings (out of 8) with a 24-20 overall record.
The Baltimore product will undoubtedly provide excitement and production, but will he last for the entire six month season?
Time will tell, but in the mean time, this is major news for the province of New Brunswick, the East Coast, and the NBL Canada as a whole.