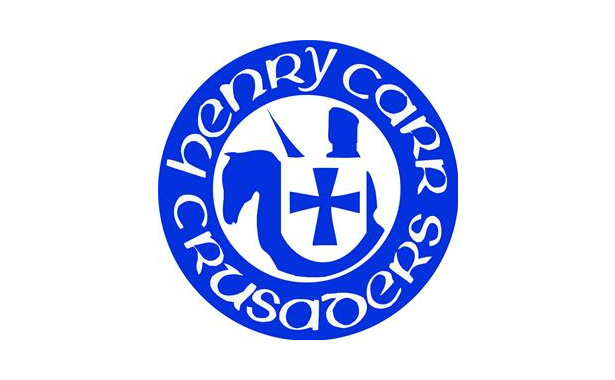 FHC Early Bird Field Released! Strongest EVER???
Annually, the FHC Early Bird is the premier pre-season tournament that tips off the Ontario high school basketball season. This year's tournament will be November 6-8 at Father Henry Carr Secondary.
In 2014, Henry Carr will play host to a special field, that Head Coach Paul Melnik Calls "the deepest & strongest field we have ever had at the Early Bird."
This tournament will feature some of the nation's TOP prospects, headlined by Christian David of Bishop Reding, the #1 player in the nation on a team that is on the incline.
As a result, the gym will be loaded with NCAA & CIS programs, evaluating Canadian basketball talent.
As you can see below, each team brings a strong pedigree with a tradition of winning.
There is representation from across the province in Toronto, Brampton, Hamilton, Vaughan, Kitchener, Oakville and Milton!
Stay tuned on @NorthPoleHoops in the coming months as we approach the 2014 high school season.
FHC Early Bird Draw
Fr Henry Carr – TDCAA – back to back OFSAA 'AAAA' Silver Medals in 2013 & 2014
D'Youville – ROPSAA – 2014 OFSAA 'AAAA' 4th Place
Cardinal Newman – GHAC – 2014 OFSAA 'AAAA' 1/4 finalists
Eastern Commerce – TDSSAA – 2014 OFSAA 'AAAA' 1/4 finalists
St Mikes – CISAA – 2014 OFSAA 'AAAA' 1/4 finalists
Vaughan – YRAA – 2014 OFSAA 'AAAA' 1/4 finalists
St Mary's (Kitchener) – CWOSSA – 2014 OFSAA 'AAAA' Participant
Blessed Mother Teresa – TDCAA – 2014 OFSAA 'AAAA' Participant
Saltfleet – SOSSA – 2014 OFSAA 'AAA' Champions
Ste. Edmund Campion – ROPSAA – 2014 ROPSAA 1/4 Finalist
Holy Trinity – GHAC
Bishop Reding