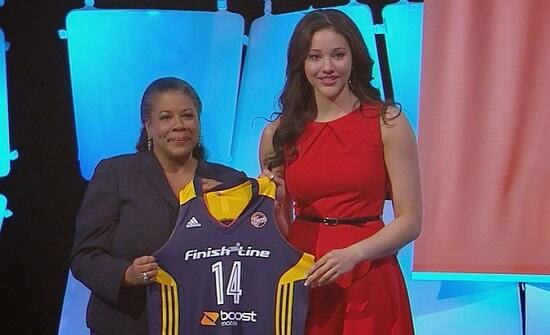 Natalie Achonwa Selected #9 to Indiana Fever in WNBA Draft!
Natalie Achonwa of Guelph, Ontario has been drafted #9 overall to the Indiana Fever, after a stellar career at perennial powerhouse, Notre Dame.
Achonwa lead the Irish to the NCAA Final Four, but suffered a torn ACL in the tournament, and is awaiting surgery.
She averaged a team-high 7.7 rebounds and was third in scoring at 14.9 PPG.
Achonwa is a 2013-2014 NPH Diary Holder; stay tuned as she checks in for her final post of the year, recapping her senior year, the NCAA tournament, injury recovery and the draft!