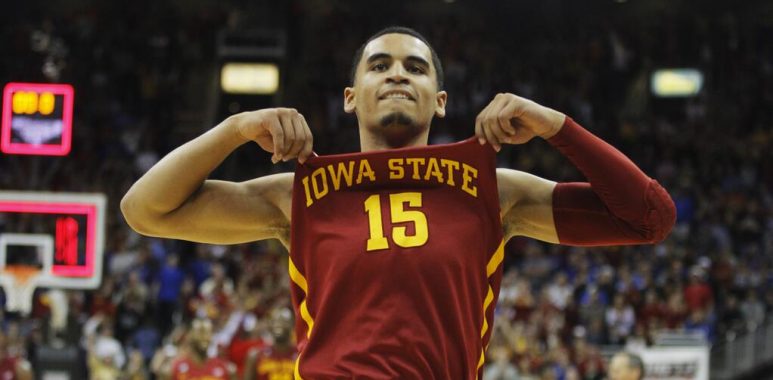 Naz Long CLUTCH, Canadians Show out in BIG 12 Battle
All four Canadians hit double-figures in the BIG 12 championship game between Iowa State and Baylor. BIG 12 player of the year, Melvin Ejim (Brampton, ON) put in 10 points, nine rebounds, three assists and three steals. Ejim moved into second place on ISU's career rebounds list with 1,031. Ejim passed Cyclone legend Zaid Abdul-Aziz.
Naz Long (Mississauga, ON), who has come up clutch for ISU time and time again, did not disappoint hitting big threes to help secure the victory–12 points, six rebounds on 4/6 from behind the arch. He is now 13-of-21 in his last 5 games from 3-point range. "I had to match Brady," said Long in the interview below, referring to the Canadian on Baylor.
Long is earning himself a reputation for being one of the most clutch players in the country, despite coming off the bench for ISU. In the loss, Kenny Chery (Montreal, QC) lead Baylor with 16 points,  5 assists and 5 rebounds and has been one of the top newcomers to the BIG 12 conference. Brady Heslip, in his final year at Baylor was business as usual, putting up 14 points on 4/6 from the 3-point line. Congratulations to Melvin Ejim and Naz Long who helped Iowa state capture their first BIG 12 championship since 2000.